Solid Recovered Fuel (SRF)
The business of the PENA Group is the operation and development of high-performance tools for the recycling of wastes. Our installations embody a long-term vision of an urban and social ecology.

The Pena Group is delivering a solution to the French Energy Transition Law, which promotes the consumption of solid recovered fuel and minimizes the quantity of landfill wastes in final waste disposal facilities.
Quality of equipment (in partnership with manufacturers)
PENA expertise in fuel production
Long-term production streams
Stages in the SRF production process

THE BENEFITS OF SRF
♦
COMPLETE DESTRUCTION OF WASTE
using high-temperature furnaces for long durations
♦
NO FORMATION OF DIOXINS OR FURANS
due to the specific temperature profile
♦
NO RESIDUE REQUIRING LANDFILL
ash is integrated into the final product (cement)
♦
REDUCTION OF GREENHOUSE GAS EMISSIONS
SRF is used to replace fossil fuels
♦
PRESERVATION OF FOSSIL FUELS
non-renewable natural resources
♦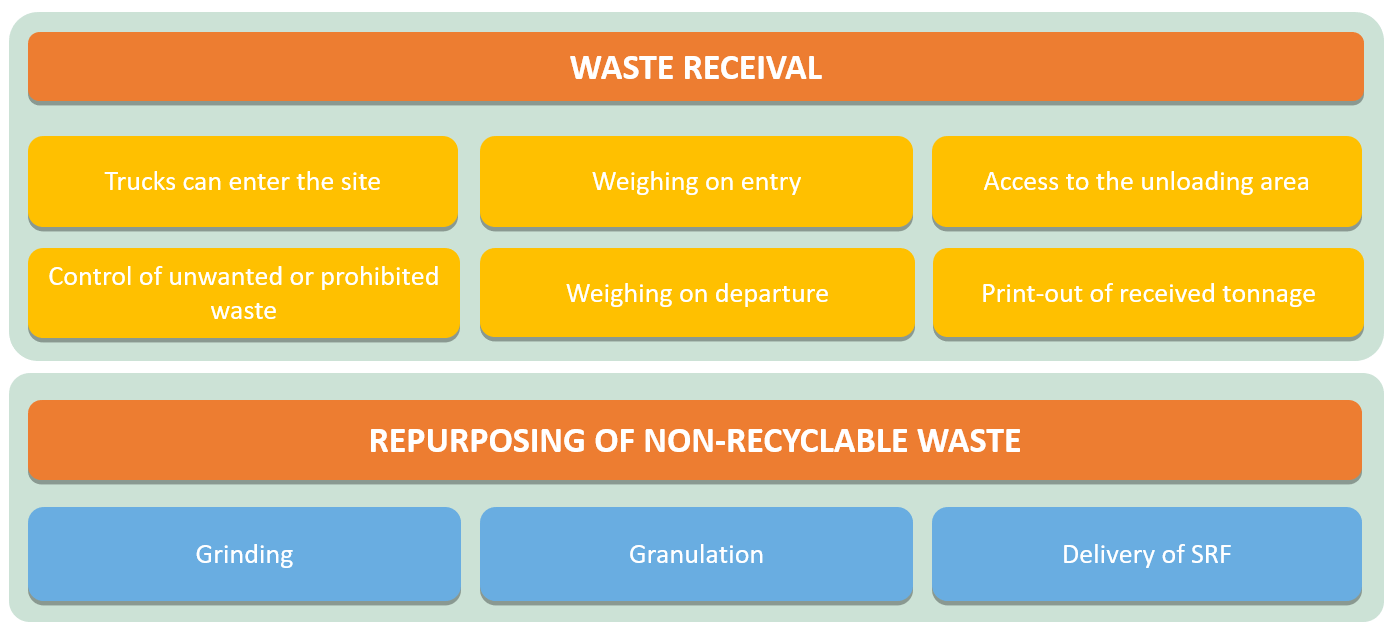 Summary of operations
Opening of the first CORIS SRF production line in France in 2005
2018: investments in the production line for the tripling of productivity to 15 tonnes per hour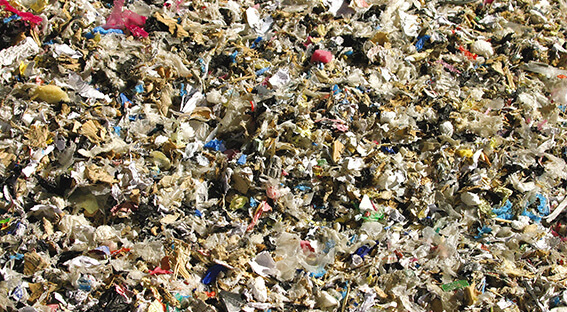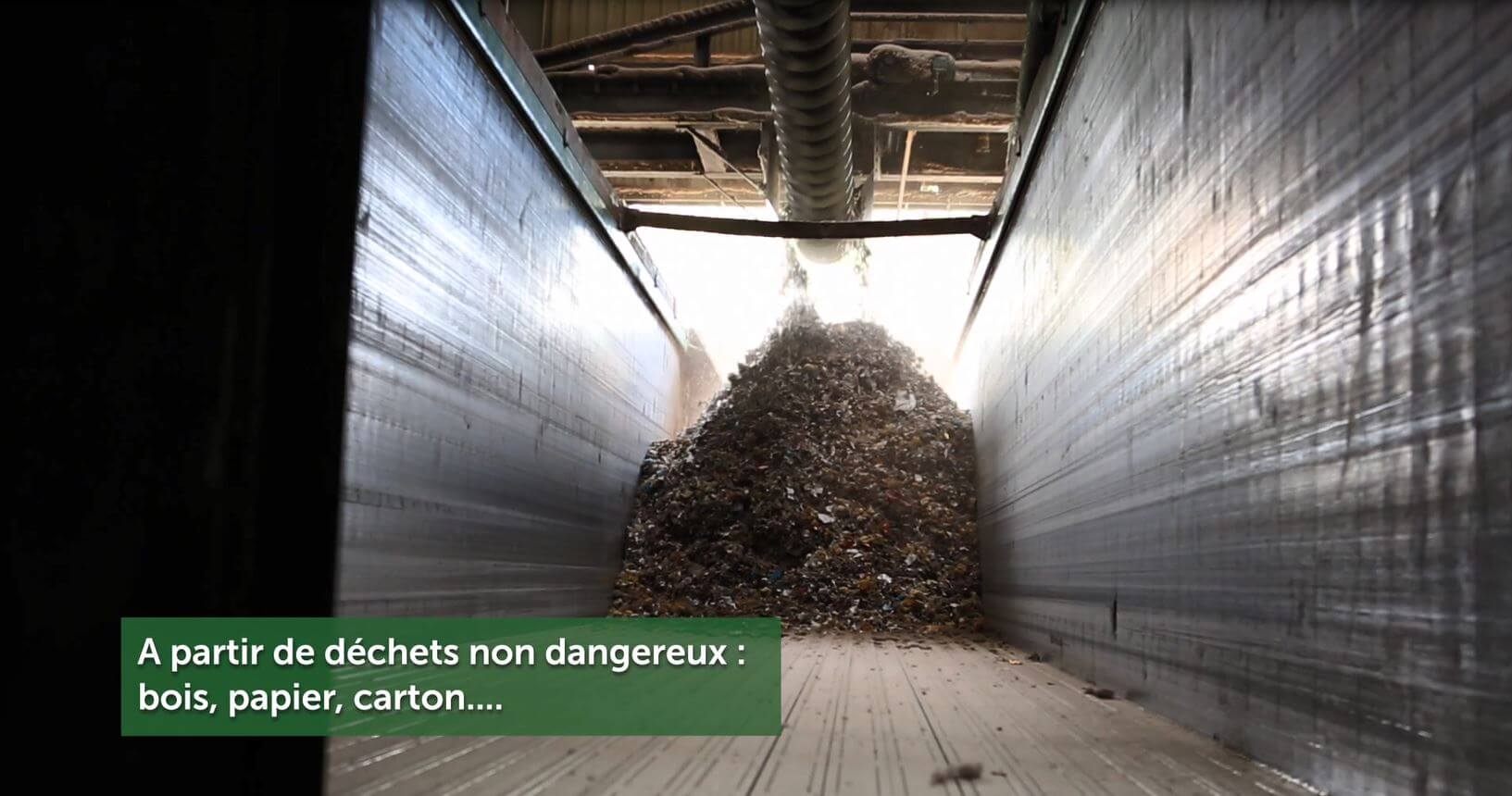 The Pena Group can supply a high-quality, homogeneous and stable compost.

Effective management of the patented ADONIS industrial technology developed by the Pena Group permits the production of a sanitized and odourless compost. The compost is free of weeds, unwanted elements, bacteria and pathogenic fungi.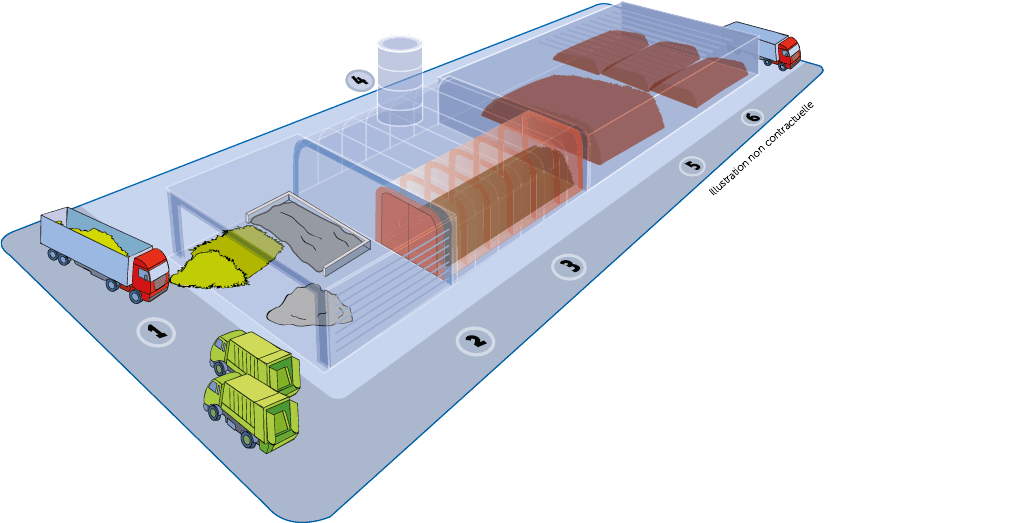 1 – Reception and controls. 2 – Mixing of products. 3 – Fermentation in closed vessels. Controlled sterilization temperatures for the production of a compost which is free of pathogens which are harmful to human beings or the environment. 4 – Deodorization. 5 – Maturing. 6 – Screening/Storage and analysis of each batch of finished product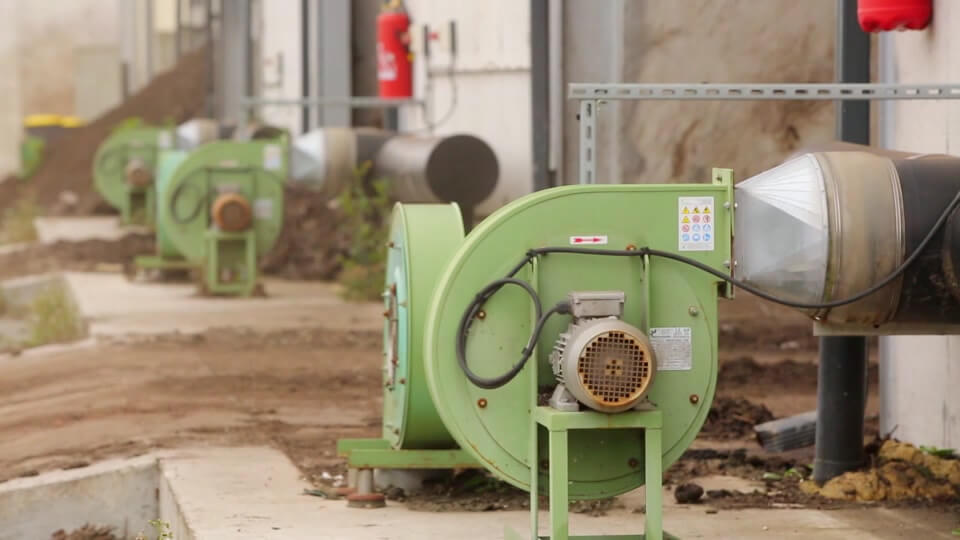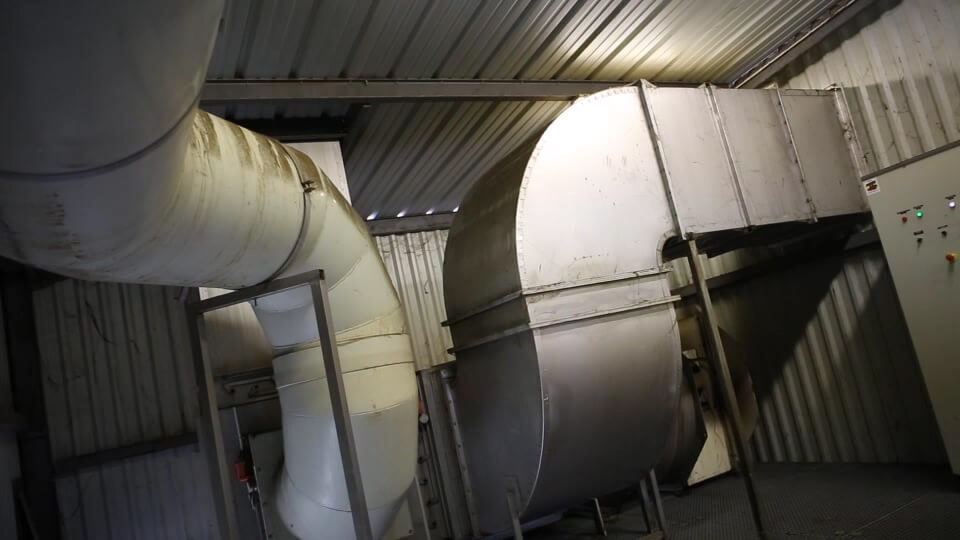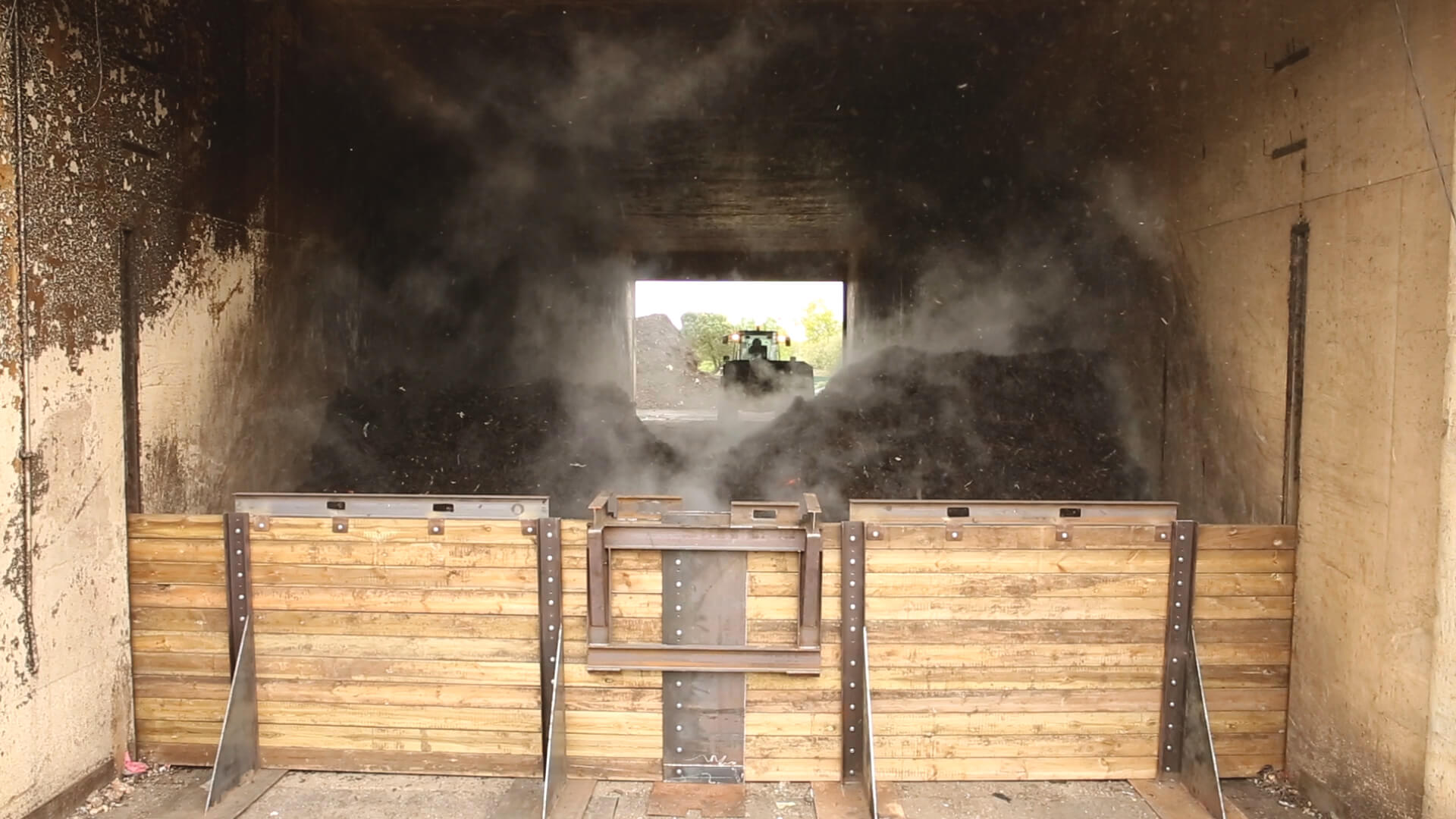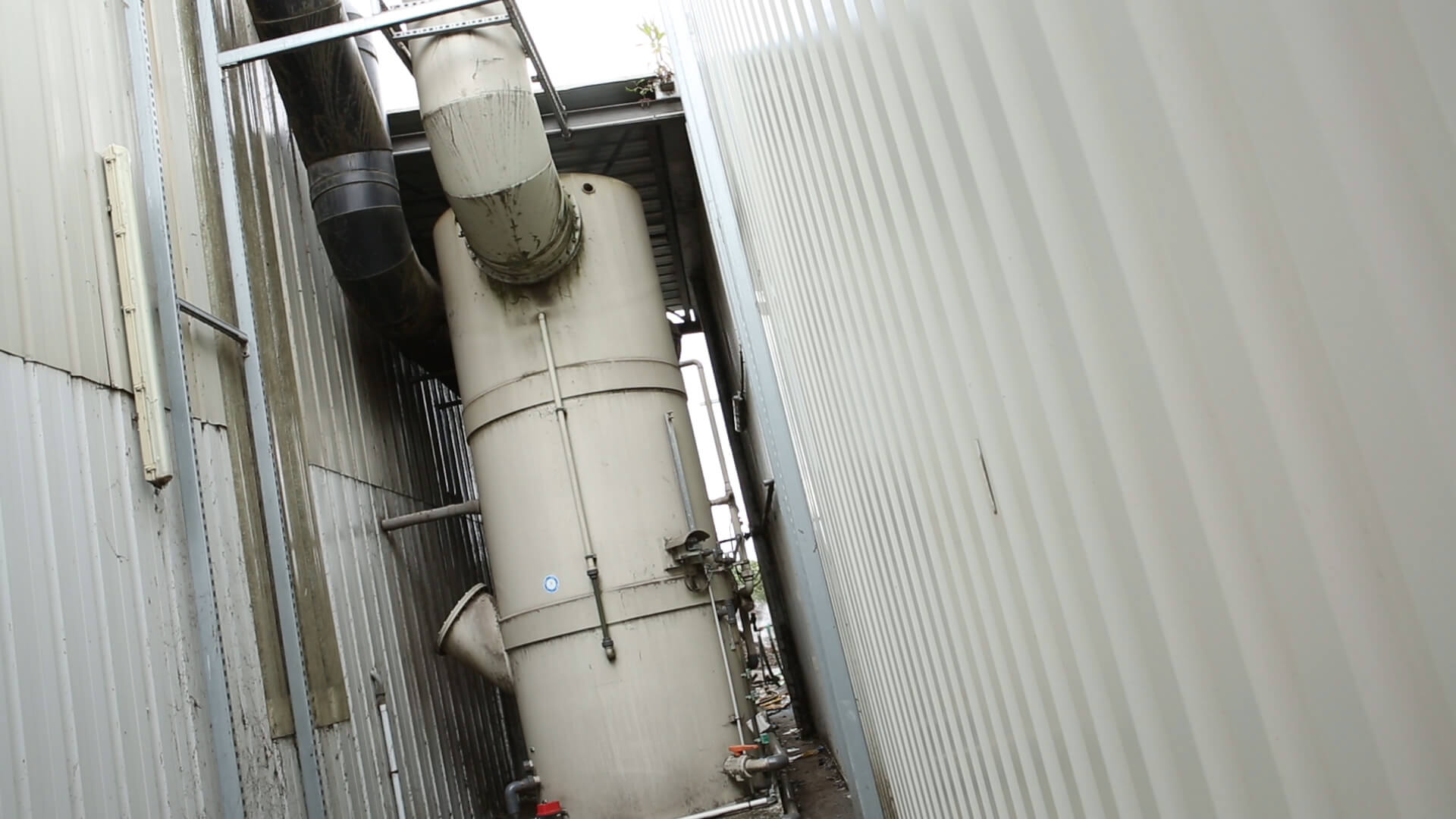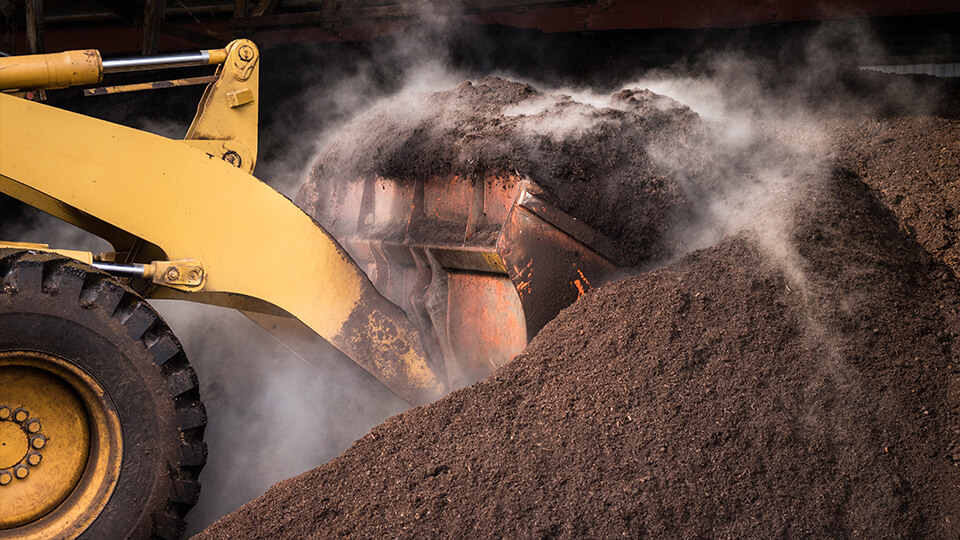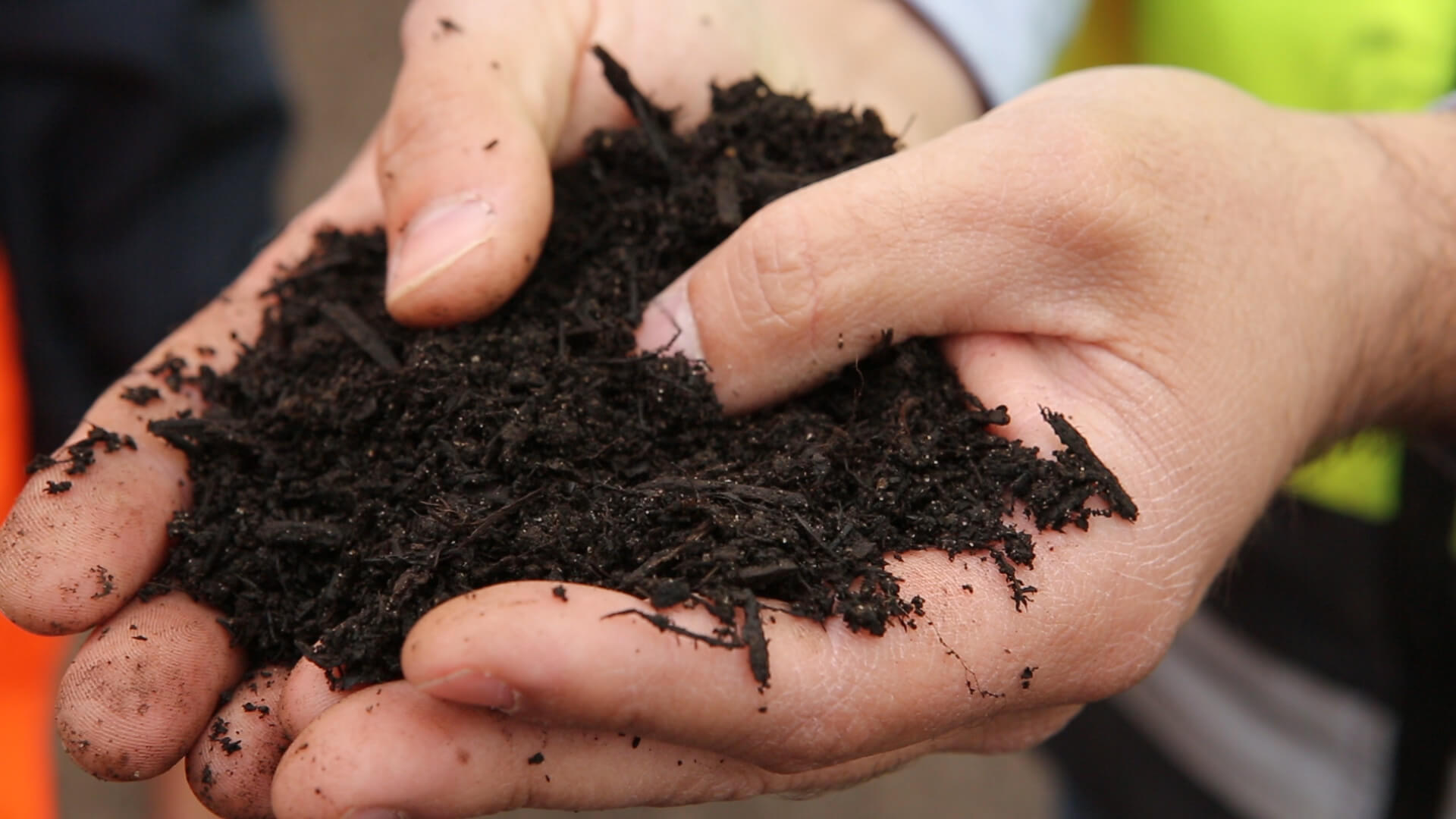 A standardized compost with a high agronomic rating, compliant with NF standards.
A compost approved for use on various crops: maize, vines, sunflowers, wheat, etc..

Recycling of waste electrical and electronic equipment
Recycling of WEEE (Waste Electrical and Electronic Equipment) consists of three streams :
SDAs : Small Domestic Appliances
LDAs HF : Large Domestic Appliances excluding refrigerators
Meters : electricity or gas
Our process sorts the different fractions, ensures the dismantling and the decontamination of the appliances. Raw materials' separation is done by a serie of different machines and finished by a manual sorting. Referencing with eco-organizations increase recycling rate and valorisation.

System for the recycling of industrial and agricultural plastics
The SPIREA installation permits the optimum sorting of multi-material elements (plastics, metals, etc.), which essentially originate from our
OSIRIS
(recycling of WEEE) and
CORIS
recycling lines (material recycling of NHW – non-hazardous wastes – and the
production of SRF
– solid recovered fuel); however, this also includes waste recycling organizations and other sources of agricultural plastics.
The Pena Group continues to pursue its objective for the (technical and economic) maximization of recycling, particularly the recycling of soiled plastics or mixed post-consumer plastics.
After visual inspection, wastes are crushed, then sorted according to their characteristics. This involves the extraction of any ferrous and non-ferrous metals which are still present, but particularly the qualitative separation of various plastics: polyvinyl chloride (PVC), polyethylene (PE), polystyrene (PS), polyethylene terephthalate (PET) and polypropylene (PP), etc. Brominated plastics can now be appropriately separated using this new installation.
The objective is to maximize quantities of raw materials derived from recycling, and thus to limit disposal as landfill.
rate for the recycling of plastics