Solid Recovered Fuel (SRF)
The business of the PENA Group is the operation and development of high-performance tools for the recycling of wastes. Our installations embody a long-term vision of an urban and social ecology.

The Pena Group is delivering a solution to the French Energy Transition Law, which promotes the consumption of solid recovered fuel and minimizes the quantity of landfill wastes in final waste disposal facilities.
Quality of equipment (in partnership with manufacturers)
PENA expertise in fuel production
Long-term production streams
Stages in the SRF production process

THE BENEFITS OF SRF
♦
COMPLETE DESTRUCTION OF WASTE
using high-temperature furnaces for long durations
♦
NO FORMATION OF DIOXINS OR FURANS
due to the specific temperature profile
♦
NO RESIDUE REQUIRING LANDFILL
ash is integrated into the final product (cement)
♦
REDUCTION OF GREENHOUSE GAS EMISSIONS
SRF is used to replace fossil fuels
♦
PRESERVATION OF FOSSIL FUELS
non-renewable natural resources
♦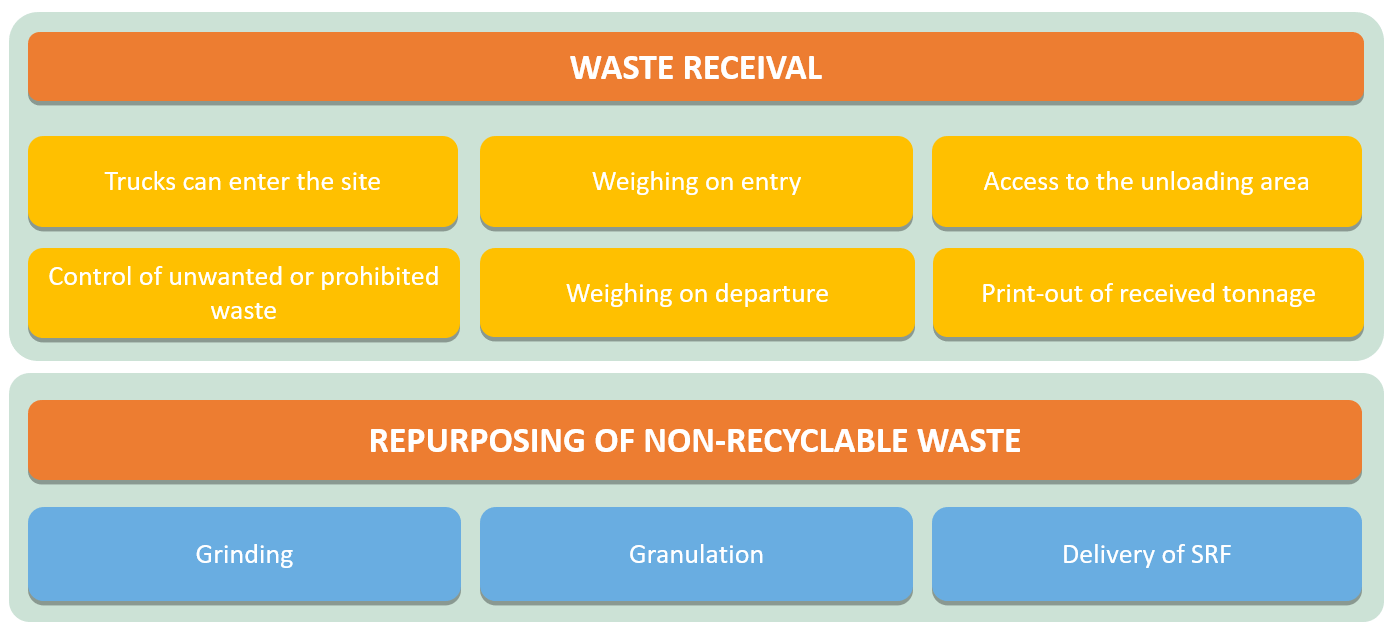 Summary of operations
Opening of the first CORIS SRF production line in France in 2005
2018: investments in the production line for the tripling of productivity to 15 tonnes per hour