Construction & Public Works professionals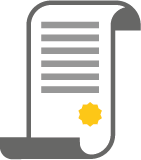 FRAMEWORK WASTES DIRECTIVE 2008/98/EC OF 19/11/2008
Recovery, whether by way of re-use, recycling, backfill or any other form of exploitation of non-hazardous construction and demolition wastes is required to meet a minimum target of 70% by weight by the year 2020 (Ordinance n° 2010-1579 of 17th December 2010). The Decree also enacts an obligation of traceability for all types of wastes (Decree n° 2011-828 of 11th July 2011)
The Pena Group – your partner for the management of site wastes
After more than 60 years of specialization, the Pena Group remains a pioneer in the field of recycling. Our skills are at your disposal for the management of your site wastes.
Management of all types of wastes:

Inert wastes : stones, excavation and demolition materials, bricks, etc.
Non-hazardous wastes : timber, card, plastics, metals, plaster, etc.
Hazardous wastes : treated timbers, paints, aerosols, solvents, soiled packaging, contaminated soils, asbestos, etc.
Provision of appropriate containers

For optimum storage in compliance with regulatory procedures
A green site is a clean site : For the protection of the environment : recovery of wastes, creation of new resources and restriction of landfill, in compliance with the Energy Transition Law For the achievement of savings and the improvement of working conditions : optimum management of waste streams For the reduction of nuisance : visual nuisance, dusts, etc.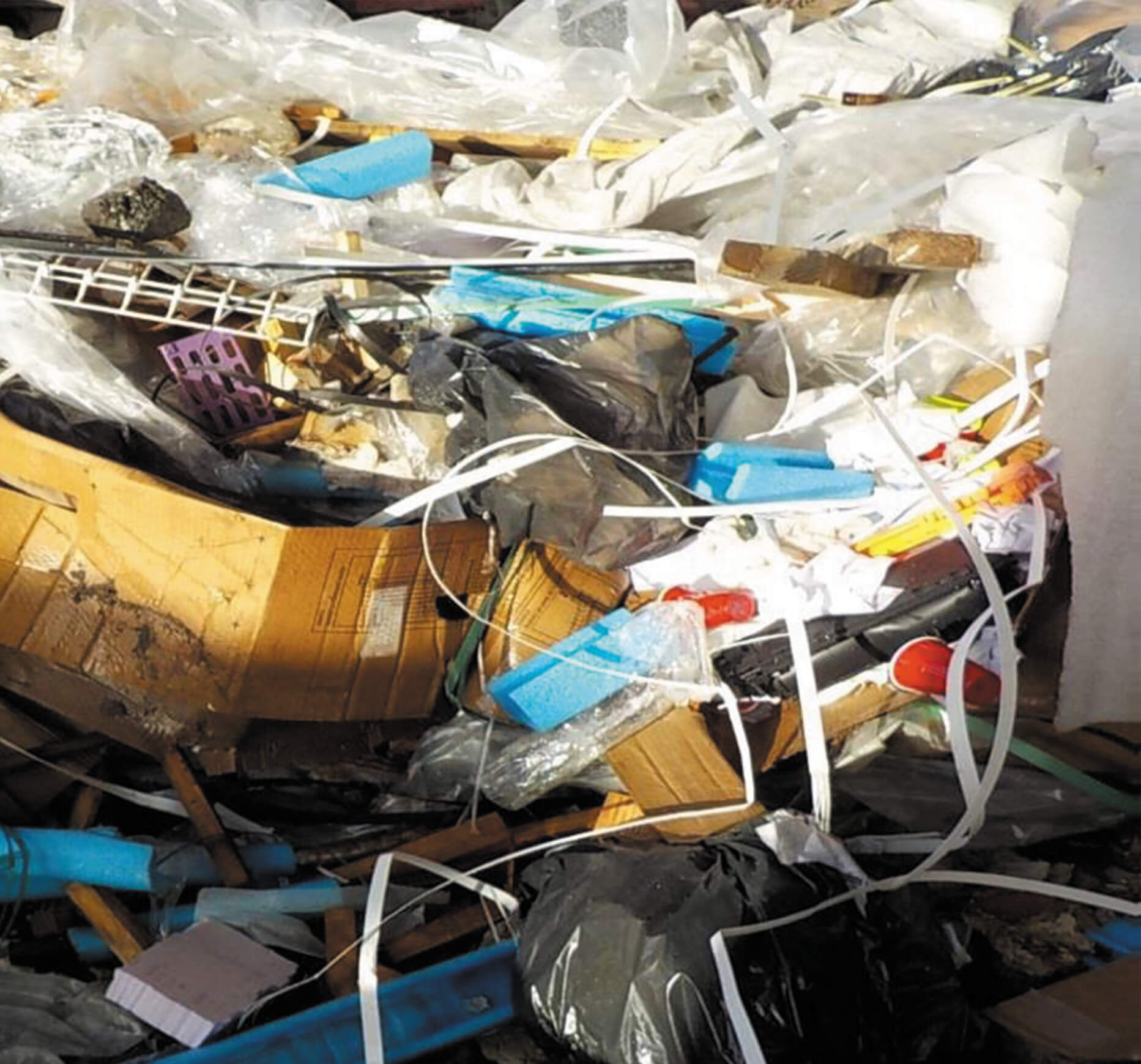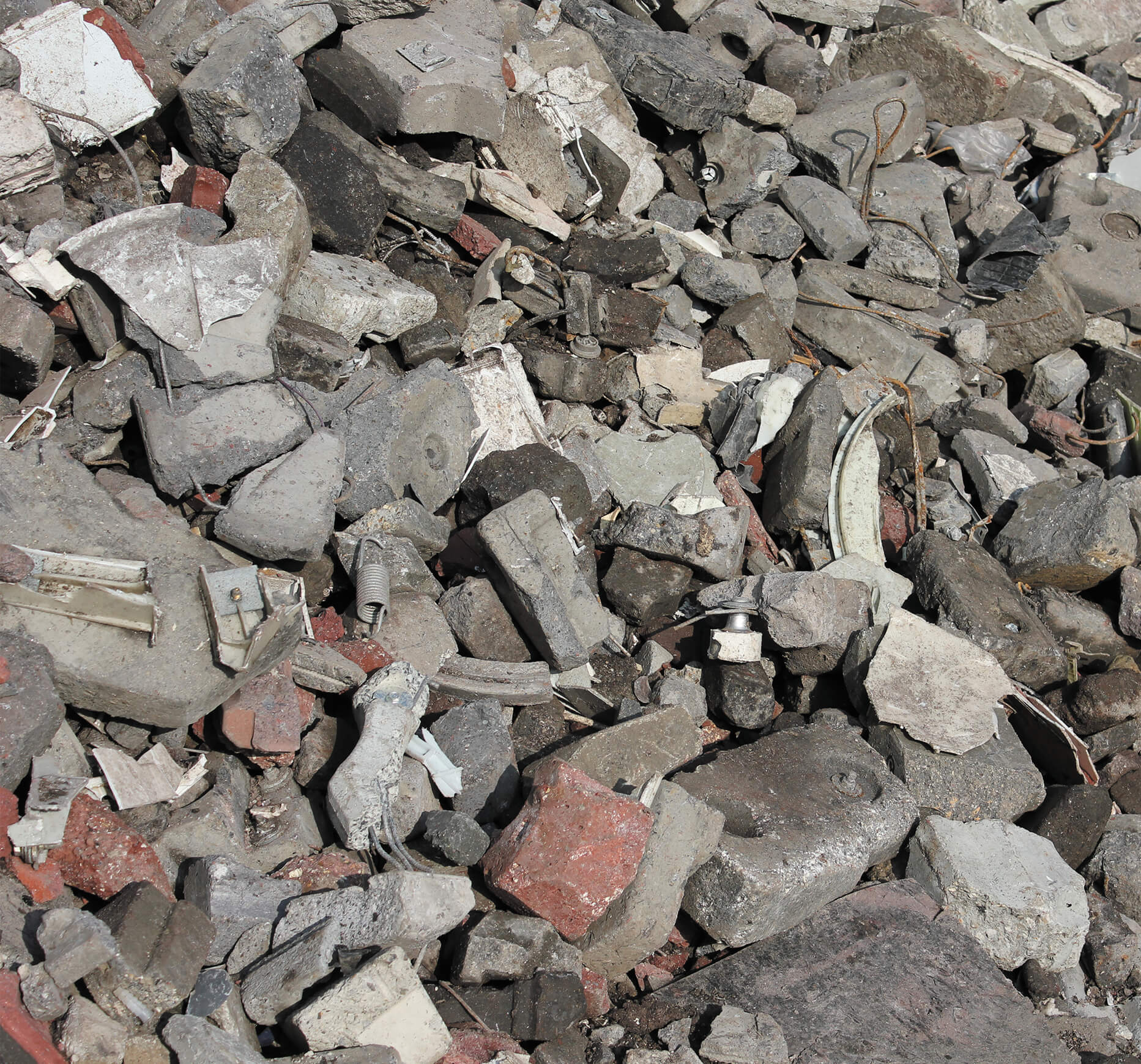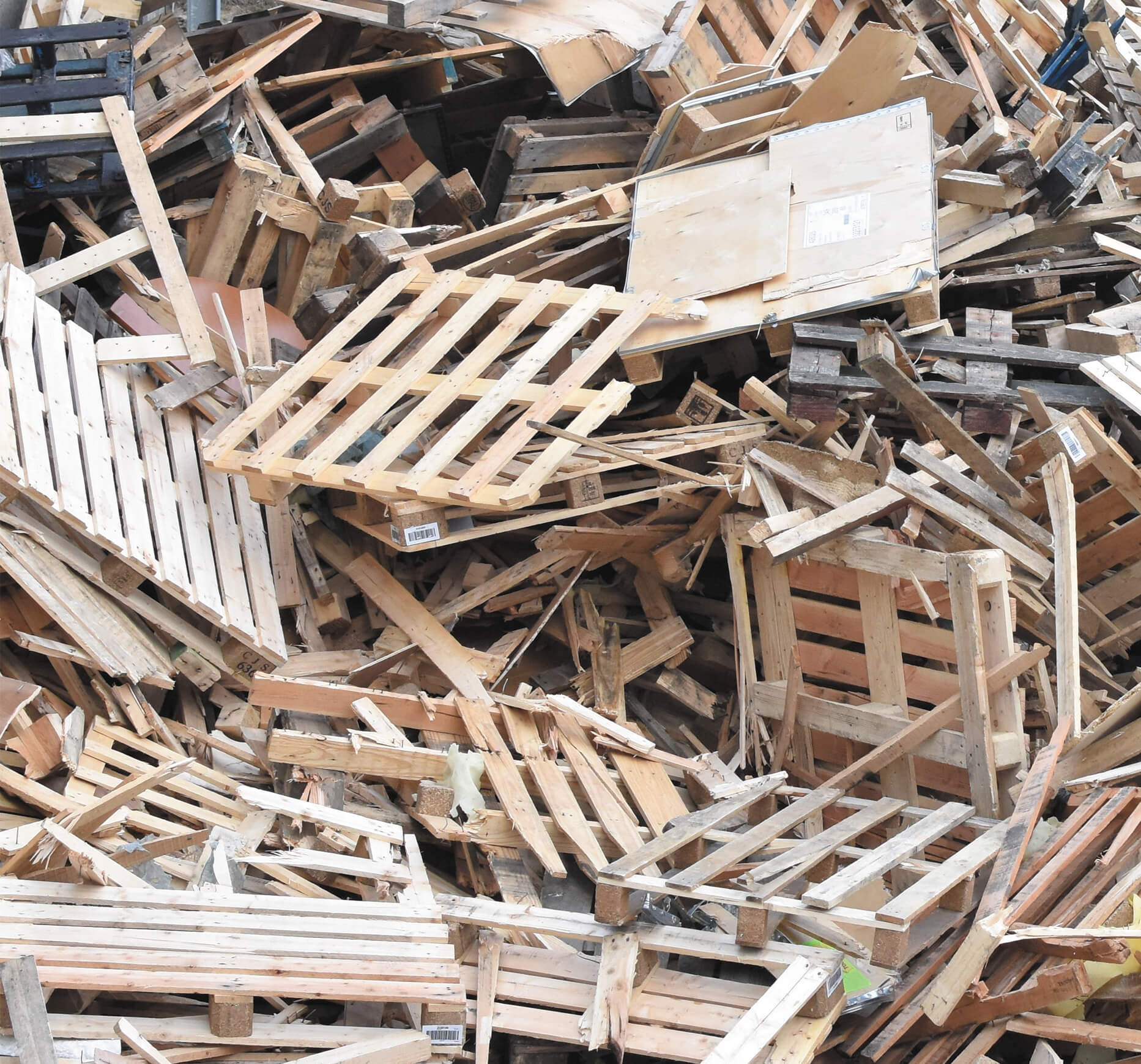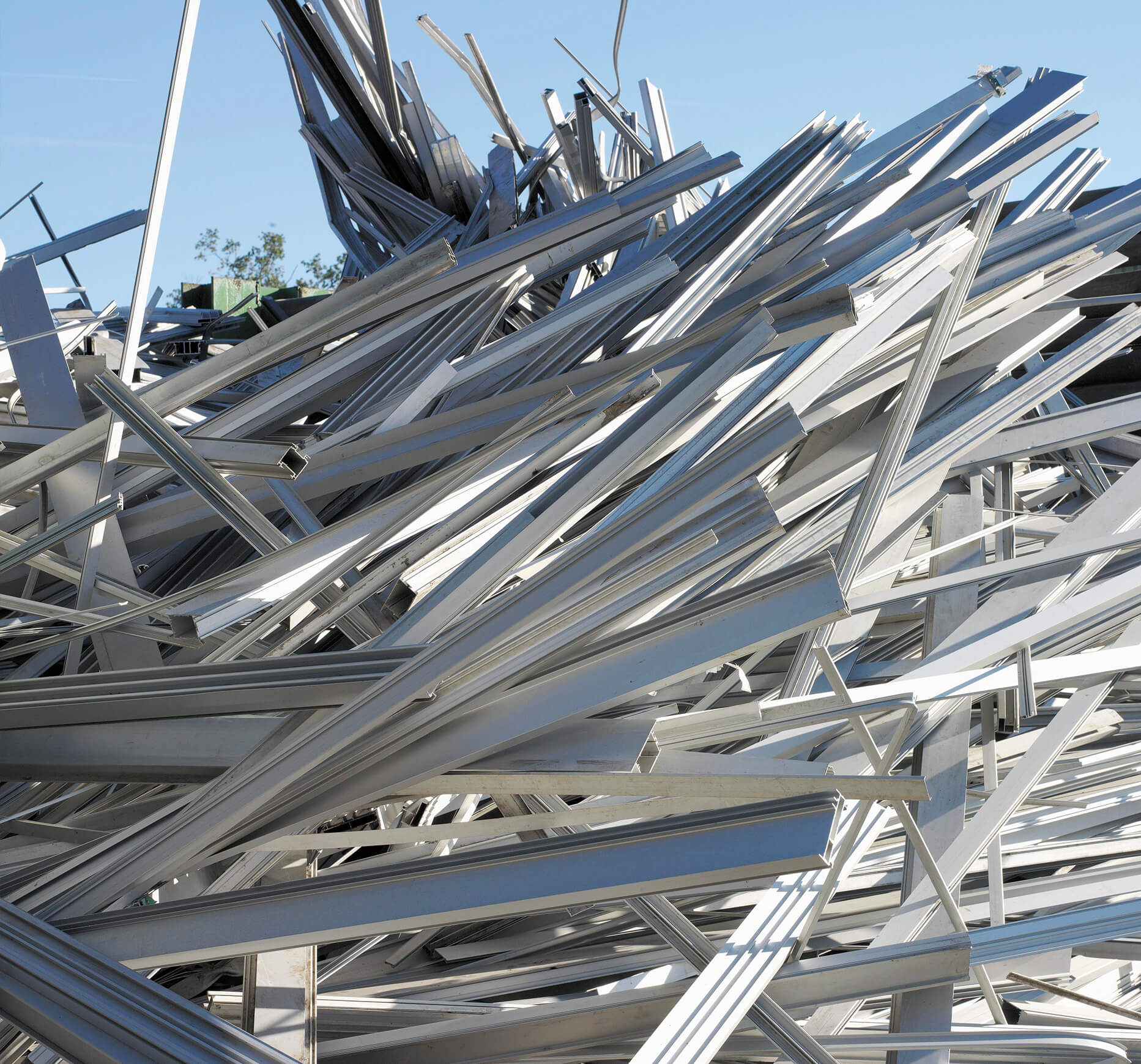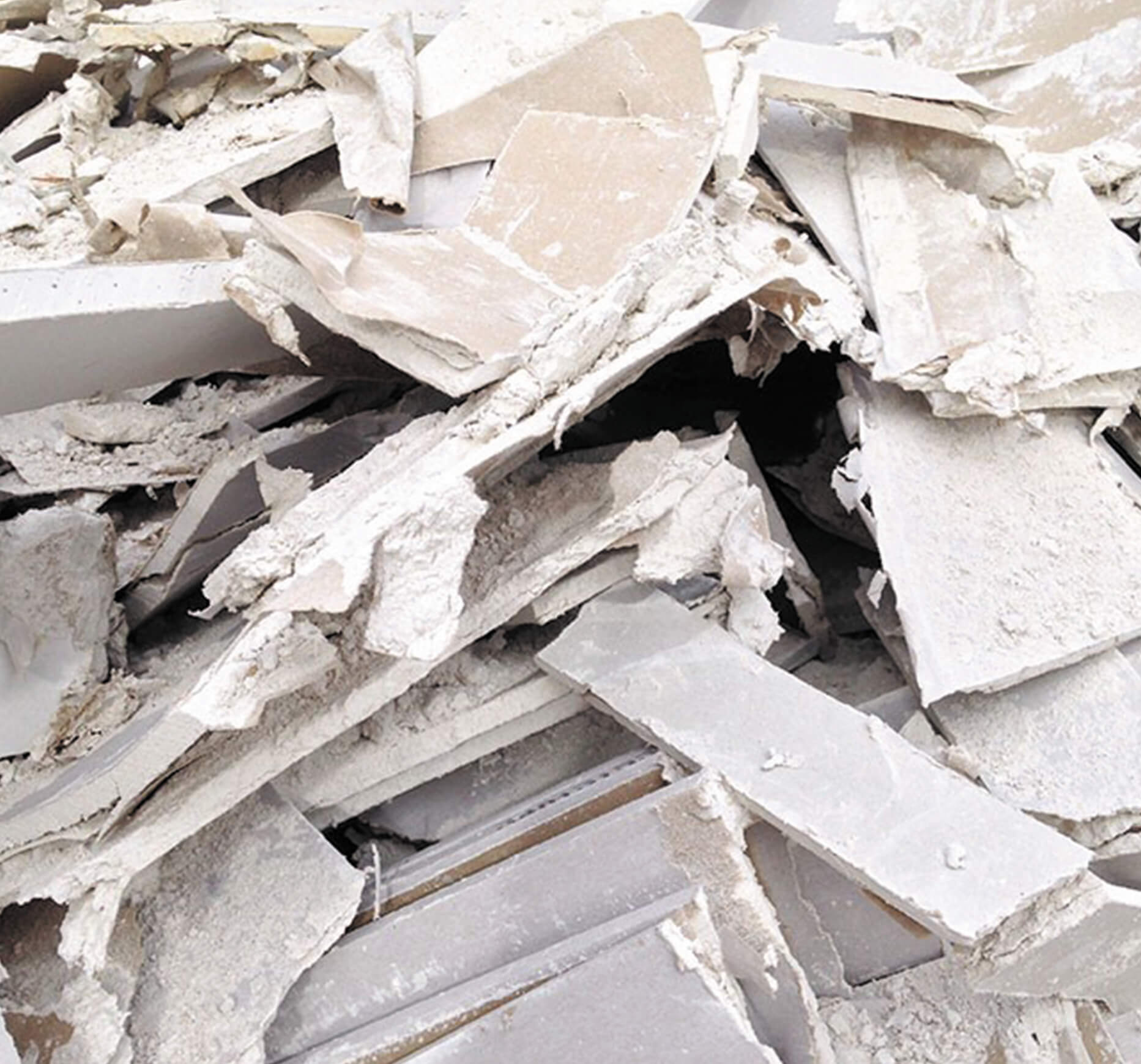 AVERAGE RECYCLING OF
90% OF ALL WASTES COLLECTED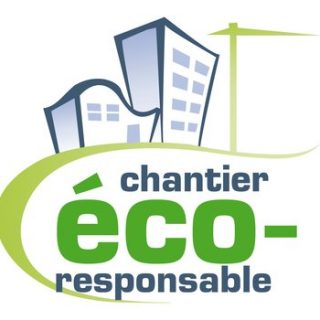 Environmentally responsible site works: turnkey management of your wastes
In order to reconcile budgetary constraints with your environmental responsibility, the Pena Group can assist you in the deployment of the optimum management for your site wastes.
Management:

Auditing, consultation: recommendations for collection equipment
Scheduling of site collections
Administrative and regulatory management (traceability, etc.)
Regular awareness-raising and training of various trades
Weekly monitoring of works sites
Computerized electronic management using our client portal: tonnages of wastes collected, tracking documents, invoices, etc., in real time
Processing :

Establishment of sorting zones
Processing of wastes with optimum recycling rates
Recovery :

Tracking
Up to 90% recovery rates for non-hazardous wastes
Reporting of recovery rates
Register of wastes
Distributors of Construction & Public Works materials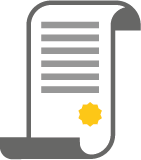 ENERGY TRANSITION LAW (Law n° 2015-992 of 17th August 2015)
Every distributor and dealer in construction materials is required to organize the management of wastes generated by their professional clients. This obligation applies to wastes originating from the same types of materials as those sold by the distributor concerned. The recovery of wastes may take place on the site of the distributor, or in a nearby locality.
SERVICE FOR THE INTERNAL MANAGEMENT OF WASTES

The Pena Group deploys an overall solution for collection from your site
Following a free audit, we can deliver optimum organizational management for the in situ recovery and recycling of the professional wastes of your client
SERVICE FOR THE EXTERNAL MANAGEMENT OF WASTES

The PENA Group: 5 professional dechets available to your customers

.
5 waste facilities in the Gironde with ICPE status (classified installations for environmental protection), specifically designed to receive wastes from your professional clients :
Installation of clearly marked skips, identified according to the type of waste, in consideration of the specific features of your site and volumes collected

Option for delegated management : provision of qualified personnel, or training of your own staff teams (Pena is an approved organization for the delivery of professional training).
Transfer and reception of wastes in our recycling centres
Rapid reception – 15 minutes on average – using a weighbridge.
Scale of tariffs based upon the nature and sorting of wastes, taking account of their potential for recycling
90% AVERAGE RECYCLING
OF ALL WASTES COLLECTED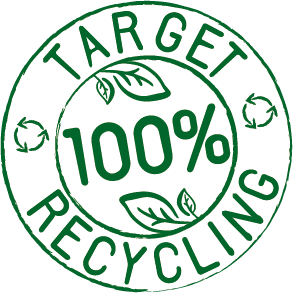 For any inquiries regarding construction waste, do not hesitate to contact us