International trading in metals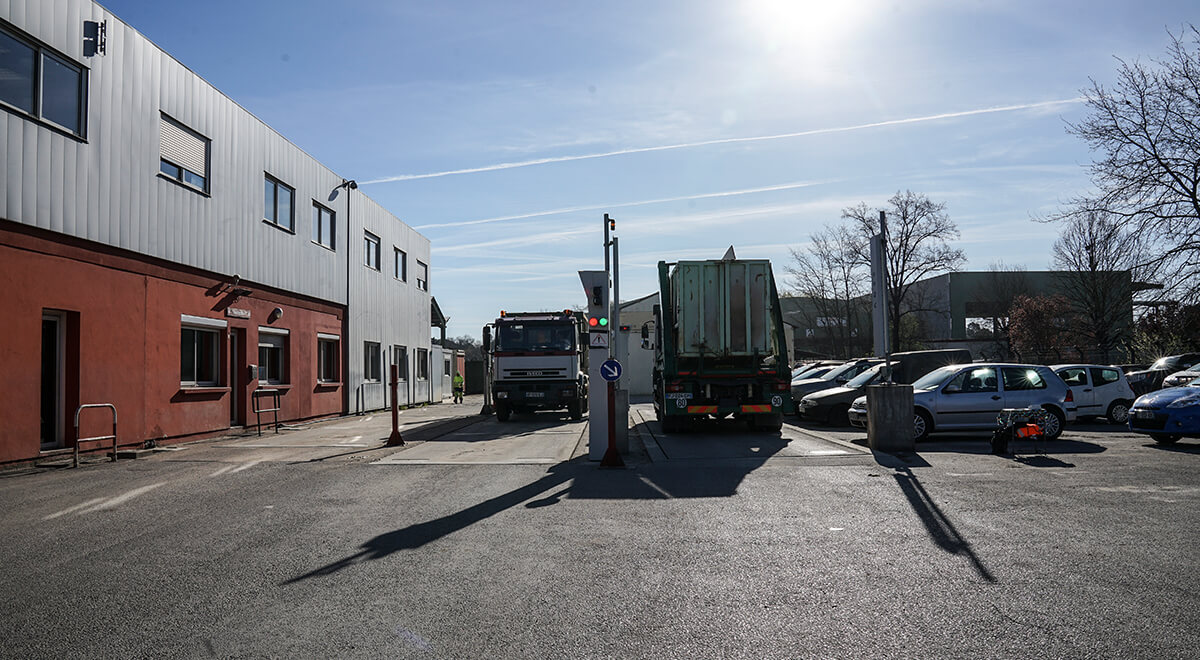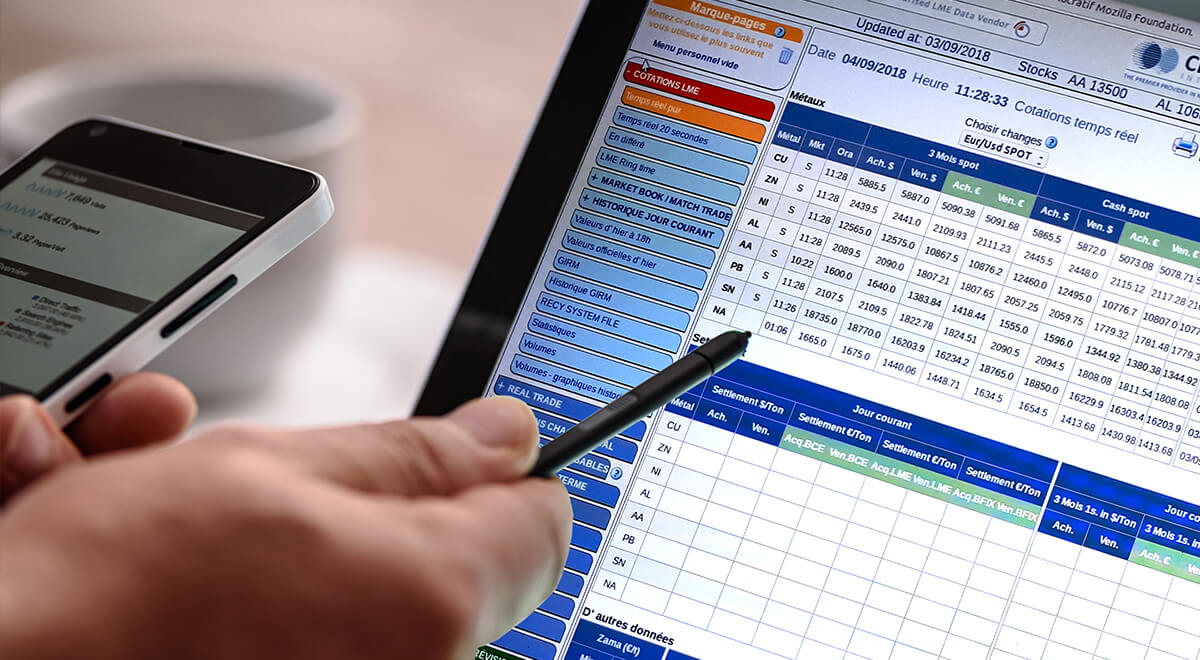 Active on the international market for new or recycled non-ferrous metals for over 60 years, Pena Metals is now a key player in Western Europe.
Armed with extensive expertise in the fields of recycling, futures markets and metallurgy, our team can offer you services for the retrieval of any product or waste which contains non-ferrous metals. Our specifications and procedures allow us to ensure the full traceability of your products, as confirmed by the numerous audits undertaken by our clients.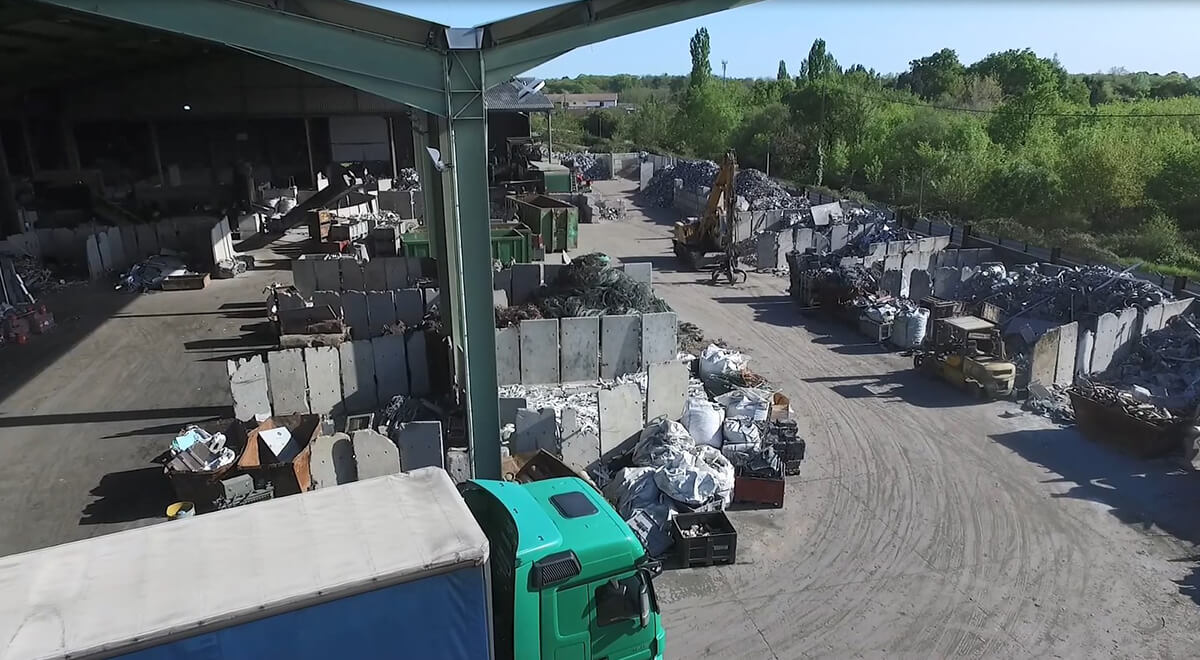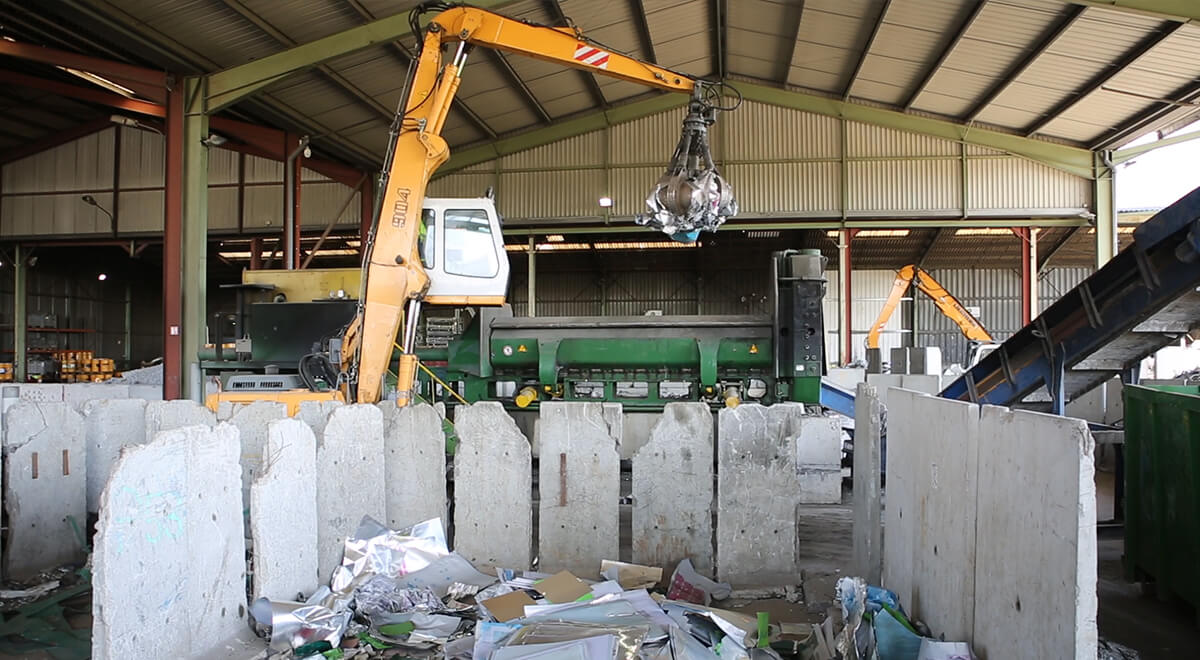 Our impeccable grasp of arbitrage strategies on non-ferrous metal futures markets provides a high degree of flexibility in our international trading operations.
This detailed market knowledge, combined with our extensive expertise in European and global metallurgy, allow us to operate in numerous fields, ranging from off-gas filtration dusts to virgin raw materials. Moreover, our national business can rely upon our own logistical facilities (trailer trucks) for the provision of collection and delivery services.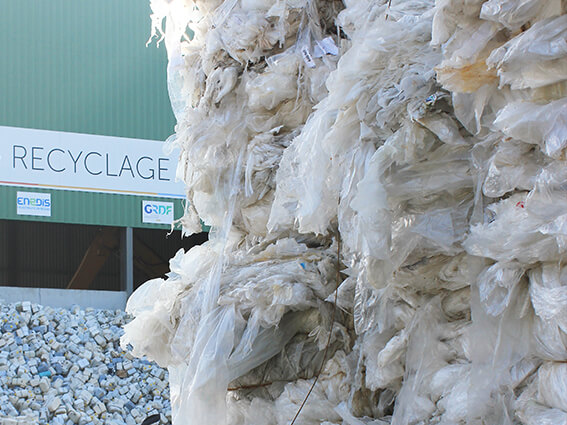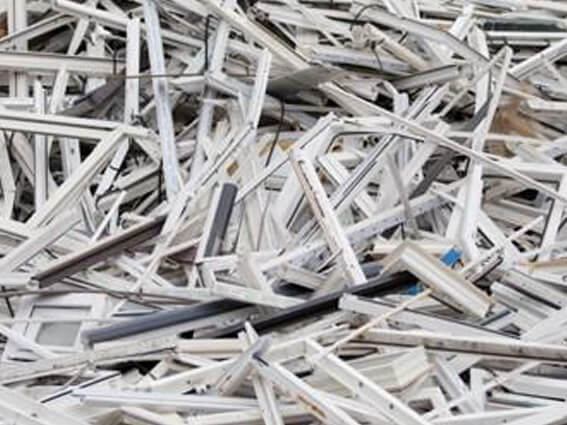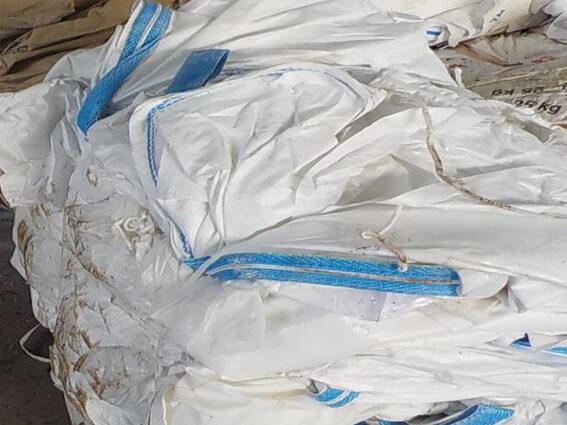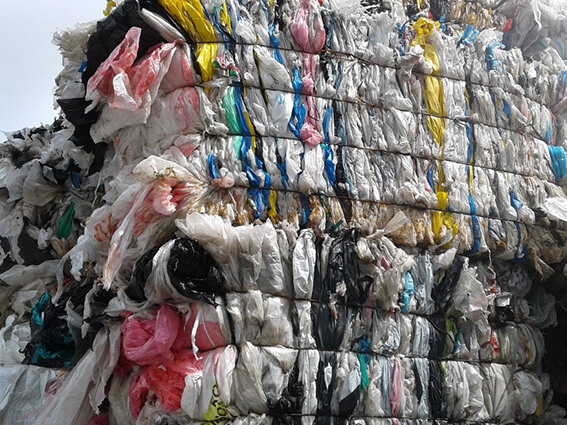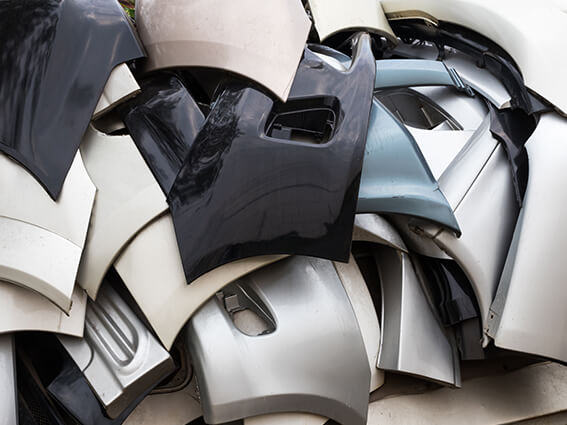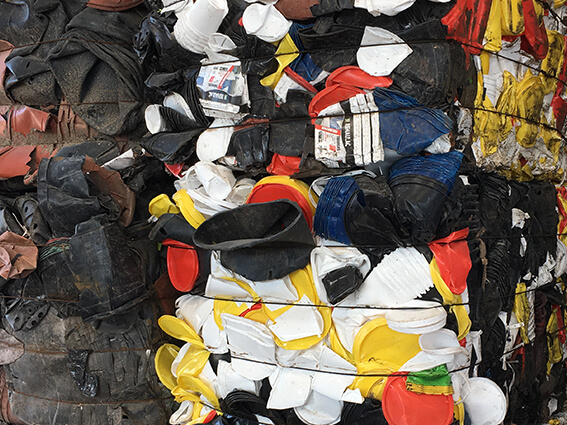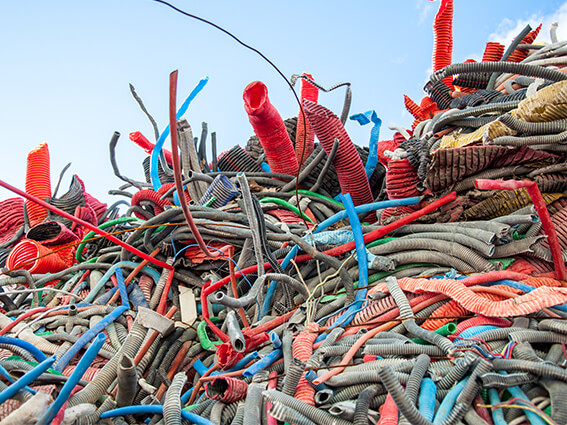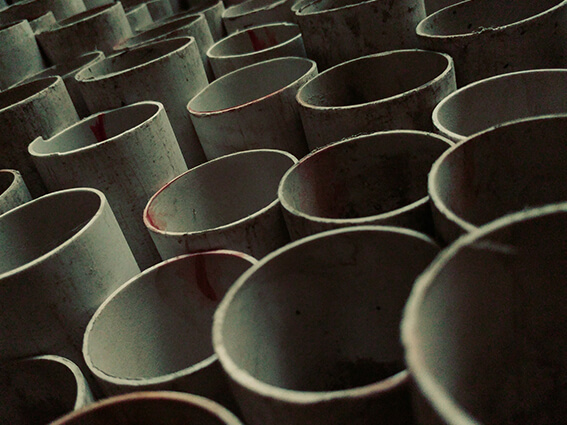 PVC joinery
Production wastes, "end of life" frames and fittings in white PVC, and bulk uncrushed profile sections.
Grey PVC
Production wastes, site wastes, bulk uncrushed PVC tubes
PE or HDPE rigid plastics
Various plastics, mixed in uncrushed form (components must be intact for the purposes of authentication), comprising PE and HDPE with metal fittings removed. In general, this will include the following products: road barriers, waste bins, vats, ducting (conduits), pipes, pallets, crates, etc.
Shock-absorbing plastics
Shock-absorbing PP plastics, in bulk or in bales, excluding foams, with no inserts, optical elements or registration plates.
Mixed rigid plastics
Various mixed plastics, uncrushed, unstapled and unsoiled. In general, this will include the following products: PVC joinery and grey PVC, HDPE, PE, PP (garden furniture, shock-absorbers), aquilux panels, etc…
Mixed PE films
PE films of mixed colours (patterned), unsoiled, excluding agricultural tarpaulins and soiled worksite sheeting, in bulk or in bales.
Clear PVC films
100% clear (transparent) stretch wrapping or shrink wrapping PVC films, in bulk, rolls or bales. Excluding LDPE foam, and excluding bubble wrap plastics, with no printing and in unsoiled condition.
Feuillards
Plastic ties (straps) packaged in transparent bags.
Big bags
Empty and unsoiled white big bags (which have not been used to carry fermentable materials, powdered materials, organic wastes or hazardous wastes).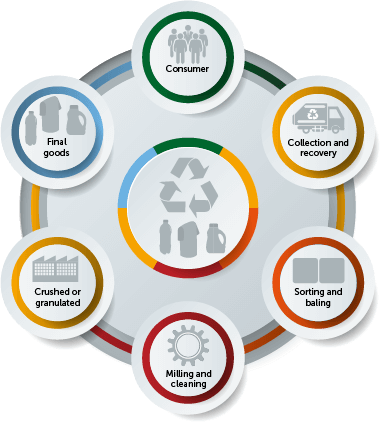 Plastic recycling has grown 10-fold in 10 years
Plastics account fo 11% of wastes collected. For every million tonnes of plastic packaging on the market, only 40% currently meets requirements for sorting, and 235,00 tonnes are actually recycled (source: ecoemballages.fr). Moreover, the French government has set a target for the 100% use of recycled plastics by 2025.
Why recycyle plastics?
Enviroment: in the natural world, plastic takes between 100 and 1,000 years to break down.
Energy:

fuel savings: 1 kg of plastic film = a 0.8 kg saving of crude oil.
For energy production: 50% of production with recycled plastics = 5 million kWh of energy.

For the manufacture of new objects: 1 bottle = 7 chip cards.
For lighting: 1 plastic bag = 10 minutes of operation of a 60-watt bulb
Recycled paper/card bales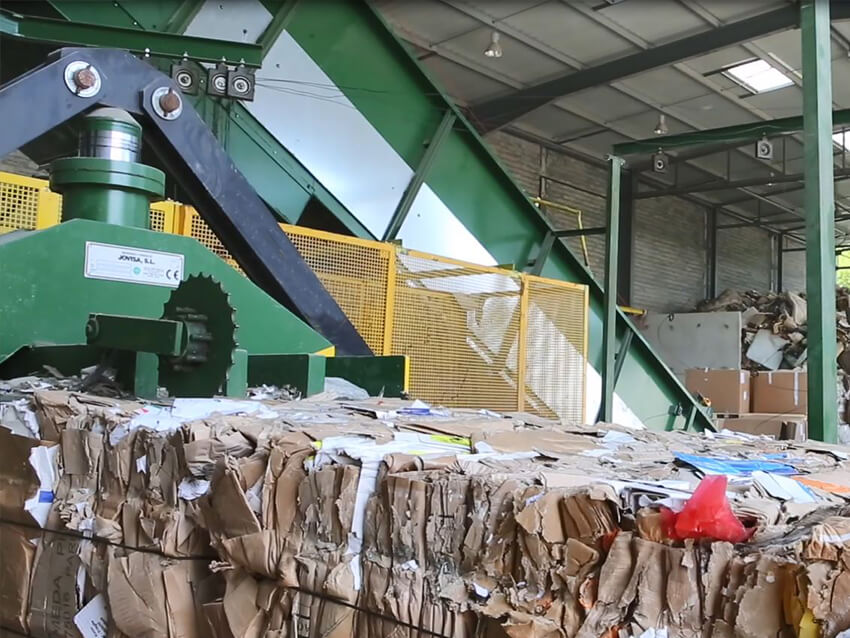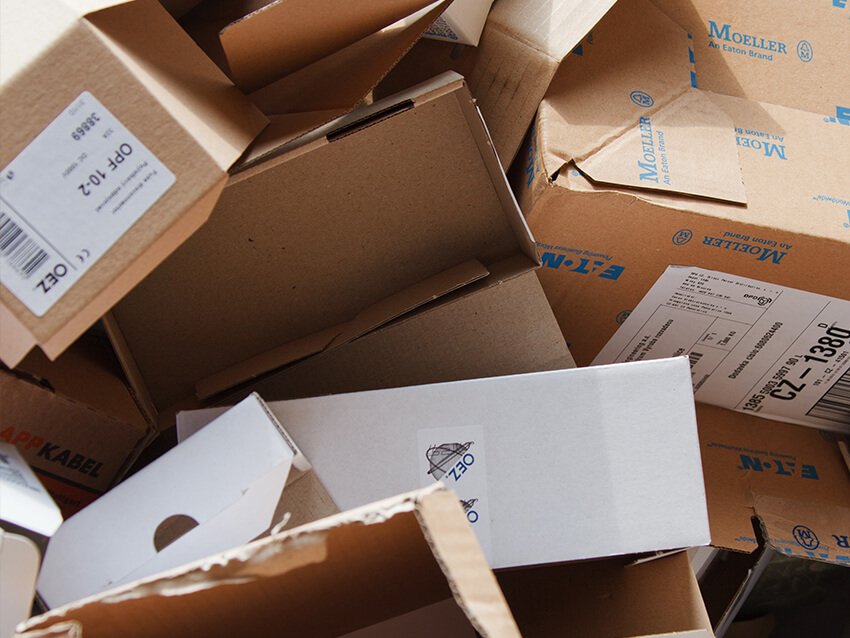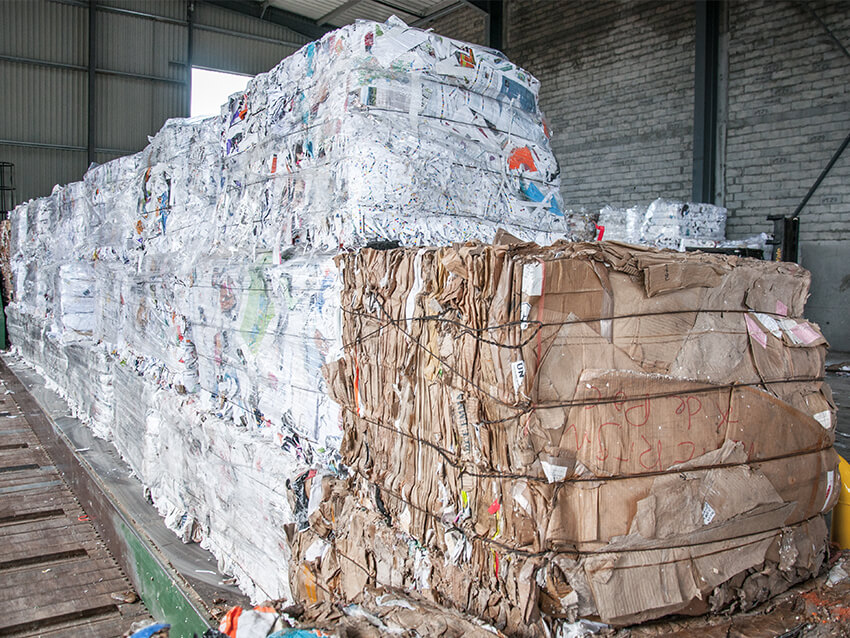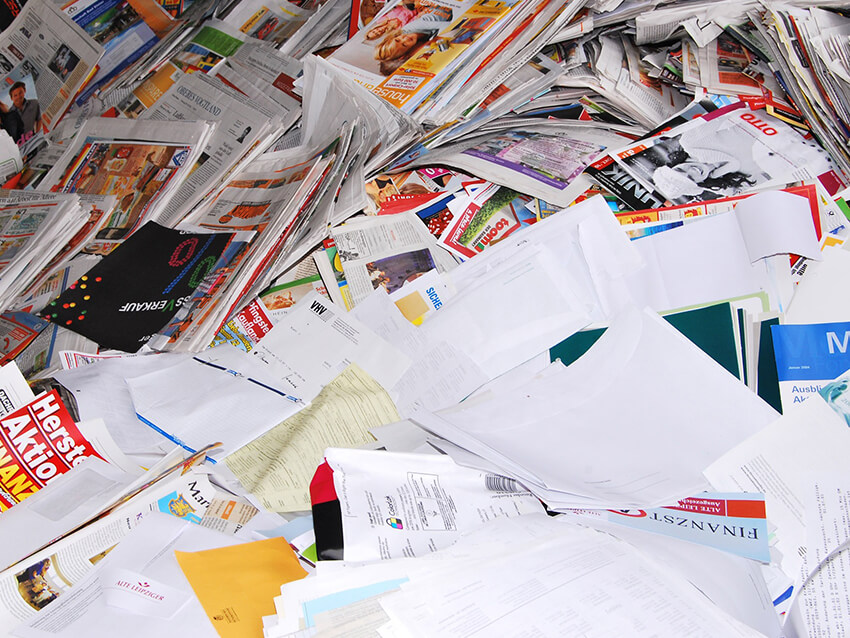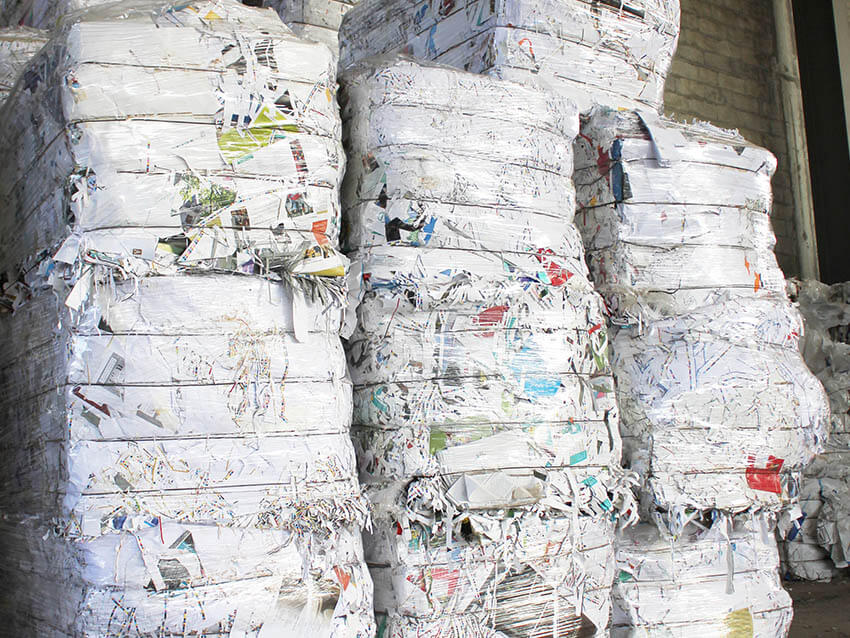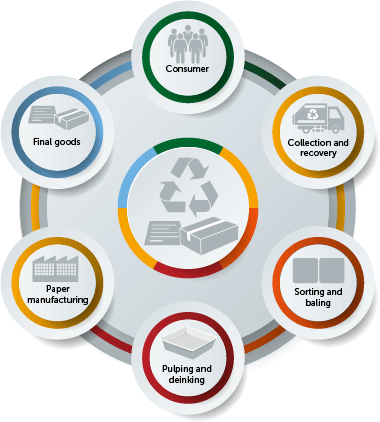 Recycling generates an overall saving of 40 – 90 euros per tonne, in comparison with incineration.
They are produced from cellulose fibres, principally sourced from trees. Each year, the global paper industry consumes 40% of the planet's commercially felled timber, 17% of which is sourced from virgin forests.
PAPER
The Pena Group collects and sorts the following:
AFNOR 7 (standard 3.10): printed, coated and lightly-printed, excluding "water-repellent" treated or integrally-coloured. Printer trimmings, excluding wet-strength trimmings.
AFNOR 7 wet-strength papers: brochures of coated or uncoated, white or integrally-coloured, excluding hard covers, bindings, non-dispersable inks or adhesives, poster paper. Including labels or label trimmings.
Coloured writing papers (standard 2.06): correspondence comprised of a mixture of printer papers and writing papers, integrally-coloured, printed or otherwise, excluding hard covers and carbon paper. Office papers, excluding box files, dividers or binders.
CARD
The Pena Group collects and sorts the following :
Corrugated card, excluding paperboard, paper or roll tubes, bulk or baled. Dry card. Spent paper and card packaging comprising less than 75% corrugated card.
The remainder is comprised of non-water-strength flat card and packaging papers, excluding roll tubes, bulk or baled
In order to limit the use of natural resources, the Pena Group promotes recycling, and can supply trade professionals in this sector. This ready-to-use resource can be recycled again to create further papers and cards.
Production of 1 tonne of "new" papers
Production of 1 tonne of "new" recycled papers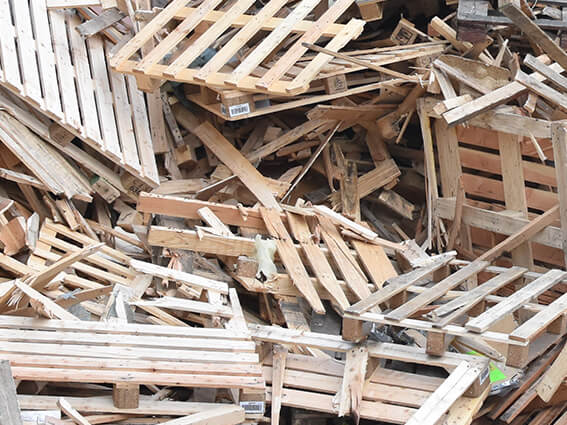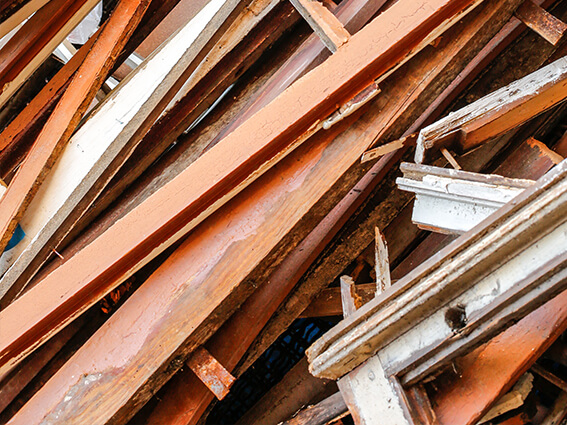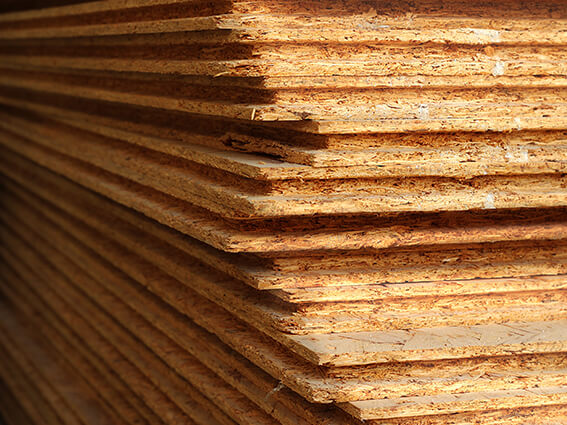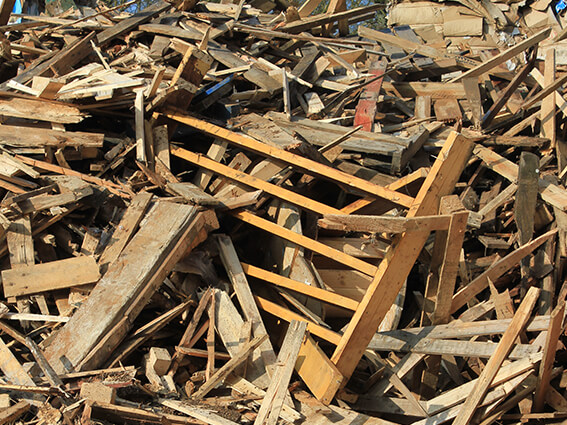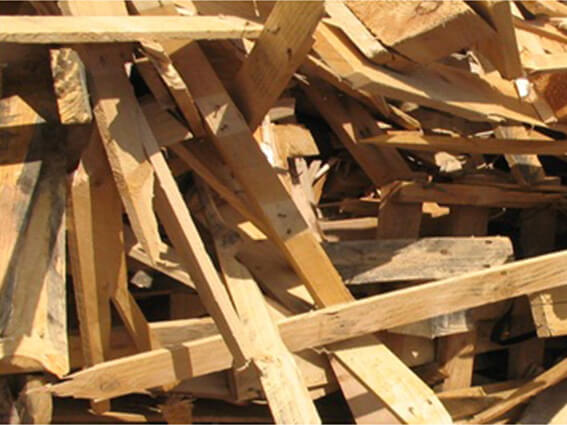 According to the ADEME (Agency for Environment & Energy Management), the annual deposition of timber wastes is of the order of 6.2 million tonnes. Timber wastes have a recycling factor of 79% – 57% for material recycling and 22% for the recovery of energy (source: Evaluation of timber waste deposition and its position in the timber/timber fuel industry – April 2015)
TYPE A TIMBER.
The Pena Group collects and sorts the following:
Various untreated and uncrushed timbers. In general, these include the following products : – Forest timbers (forest residues and mulch, felled trees, trunks, timber ridges) – Sawmill by-products: bark and clean chips, cutting wastes, untreated framing wastes) – Industrial timbers (pallets, crates, beams, framework structures) – Solid timber elements, untreated and with metal fittings removed
TYPE B TIMBER
The Pena Group collects and sorts the following :
Various uncrushed timbers. In general, these include the following products : – Packaging (cable drums with metal fittings removed, crates, pallets, boxes) – Joinery and furnishings of solid timber construction (doors, windows with glazing removed, shutters with metal fittings removed, tables) – Untreated framings, V-girders, beams – Plywood and particle boards (not exceeding 30% of a consignment) – Various joinery wastes – Various timbers
Timber recycling – a stronger commitment still required
Type B timber accounts for 85% of timber wastes collected, approximately 70% of which is sold by recycling operators to producers of chipboard for use in furniture or as construction materials. 50% is exported to Belgium, Italy and Spain. The remainder is used as fuel in biomass boilers. High-temperature furnaces can accept the most contaminated timbers.
Panelboard manufacturers can incorporate 70 – 90% of these wastes in the production of panels, or even up to 100%, as is the case in Italy. Unfortunately, there is a substantial disparity between different countries.
"Uncontaminated" timbers, including pallets which are not treated with chemical products, are recycled as wood fuel for conventional industrial boilers, district heating systems or hot houses.
Care must be taken with MDF – these timber particle boards pose a problem, as the timber is virtually reduced to the state of dust; no fibres remain, and recycling to produce a new panel is consequently not possible. There is no circular economy in place, and these materials can only be used as wood fuel.