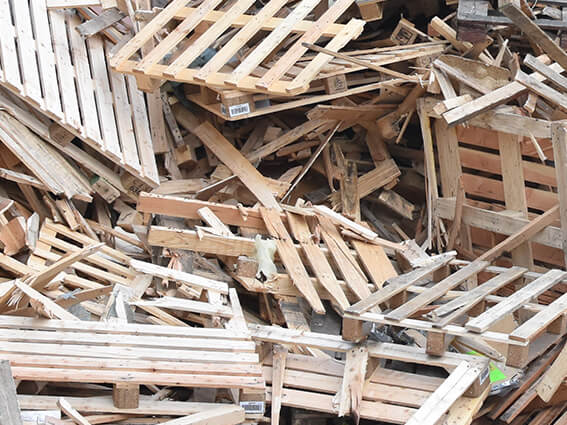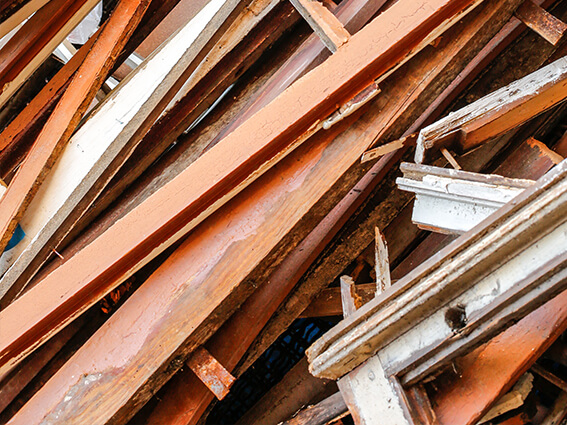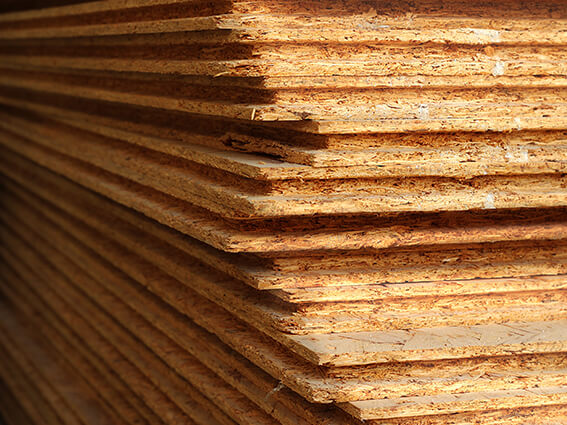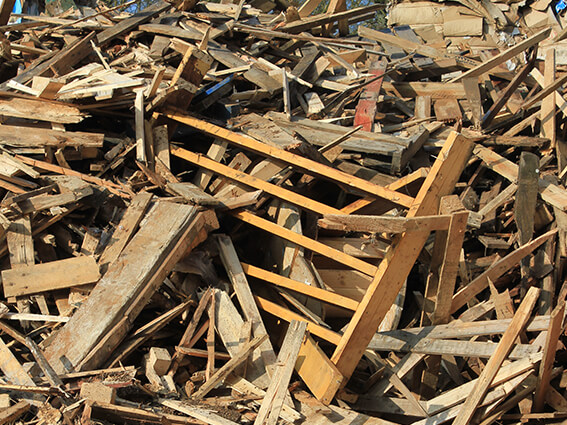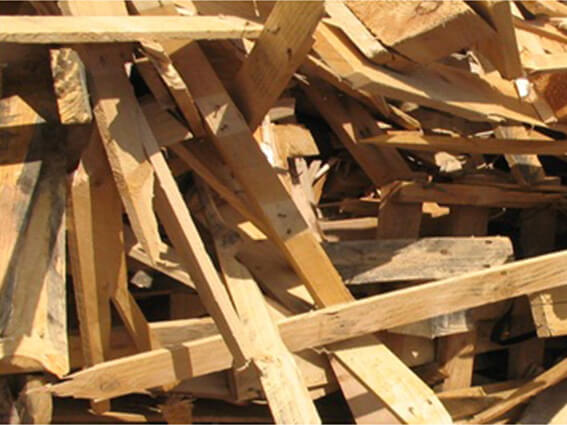 According to the ADEME (Agency for Environment & Energy Management), the annual deposition of timber wastes is of the order of 6.2 million tonnes. Timber wastes have a recycling factor of 79% – 57% for material recycling and 22% for the recovery of energy (source: Evaluation of timber waste deposition and its position in the timber/timber fuel industry – April 2015)
TYPE A TIMBER.
The Pena Group collects and sorts the following:
Various untreated and uncrushed timbers. In general, these include the following products : – Forest timbers (forest residues and mulch, felled trees, trunks, timber ridges) – Sawmill by-products: bark and clean chips, cutting wastes, untreated framing wastes) – Industrial timbers (pallets, crates, beams, framework structures) – Solid timber elements, untreated and with metal fittings removed
TYPE B TIMBER
The Pena Group collects and sorts the following :
Various uncrushed timbers. In general, these include the following products : – Packaging (cable drums with metal fittings removed, crates, pallets, boxes) – Joinery and furnishings of solid timber construction (doors, windows with glazing removed, shutters with metal fittings removed, tables) – Untreated framings, V-girders, beams – Plywood and particle boards (not exceeding 30% of a consignment) – Various joinery wastes – Various timbers
Timber recycling – a stronger commitment still required
Type B timber accounts for 85% of timber wastes collected, approximately 70% of which is sold by recycling operators to producers of chipboard for use in furniture or as construction materials. 50% is exported to Belgium, Italy and Spain. The remainder is used as fuel in biomass boilers. High-temperature furnaces can accept the most contaminated timbers.
Panelboard manufacturers can incorporate 70 – 90% of these wastes in the production of panels, or even up to 100%, as is the case in Italy. Unfortunately, there is a substantial disparity between different countries.
"Uncontaminated" timbers, including pallets which are not treated with chemical products, are recycled as wood fuel for conventional industrial boilers, district heating systems or hot houses.
Care must be taken with MDF – these timber particle boards pose a problem, as the timber is virtually reduced to the state of dust; no fibres remain, and recycling to produce a new panel is consequently not possible. There is no circular economy in place, and these materials can only be used as wood fuel.
Industrial operators or panelboard manufacturers – if you are convinced that the use of natural resources should be limited,
the Pena Group can supply type A and B timbers, sorted in accordance with your specifications.