Recycled paper/card bales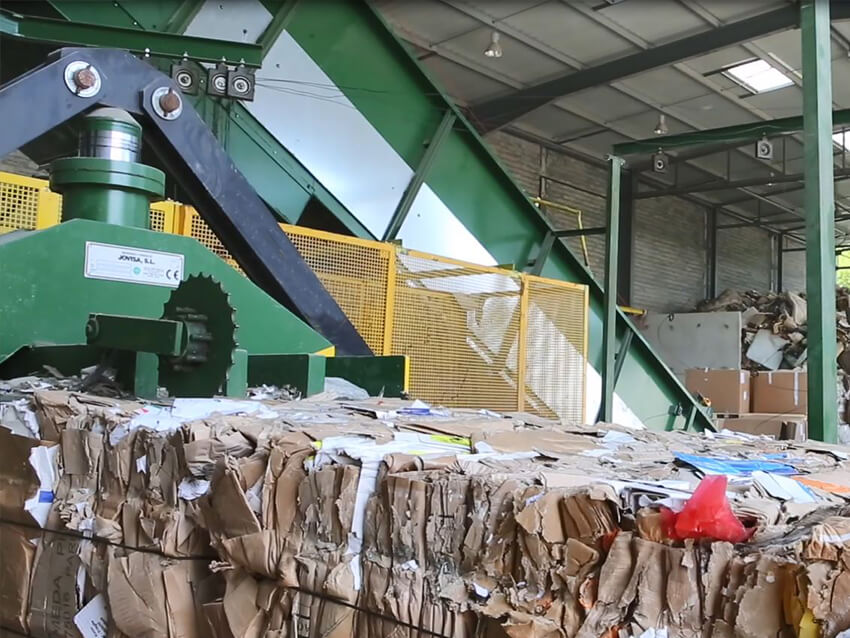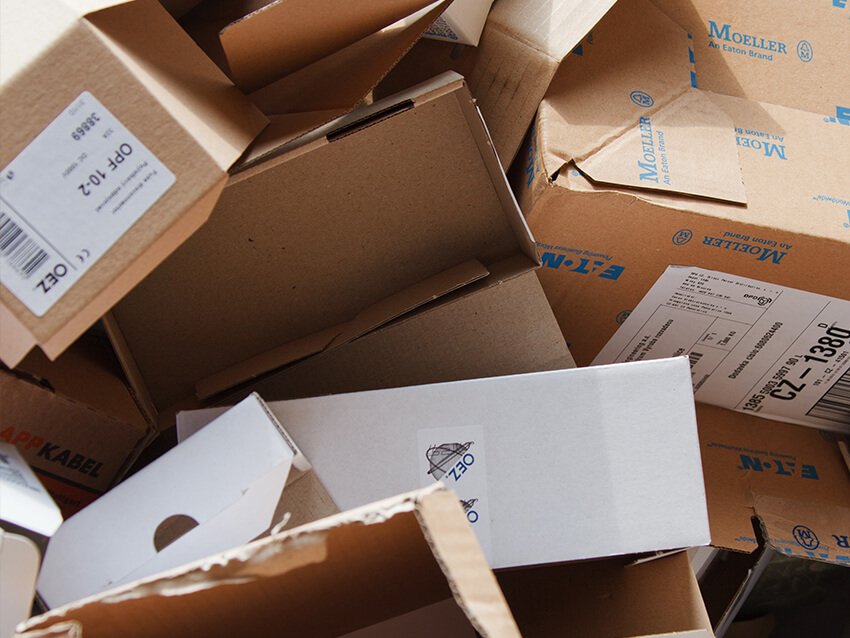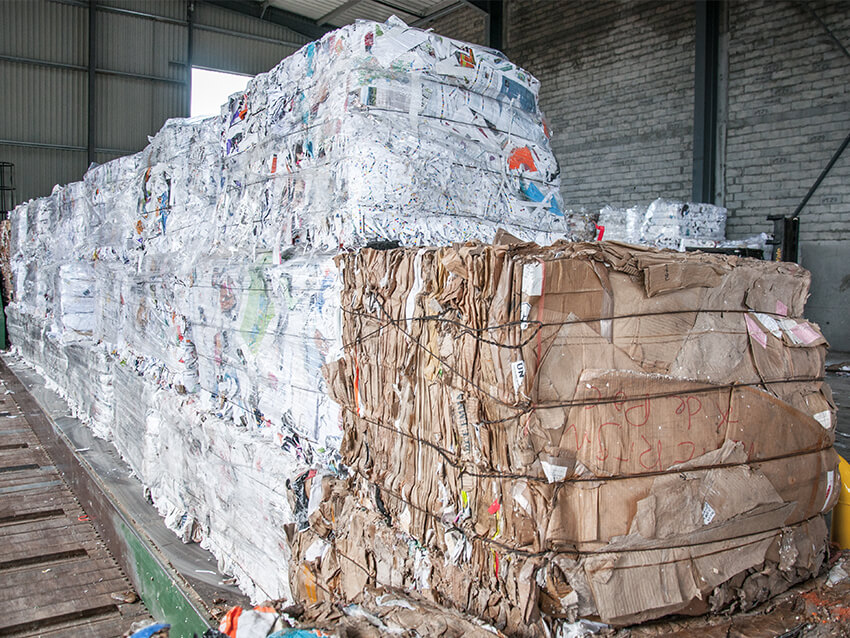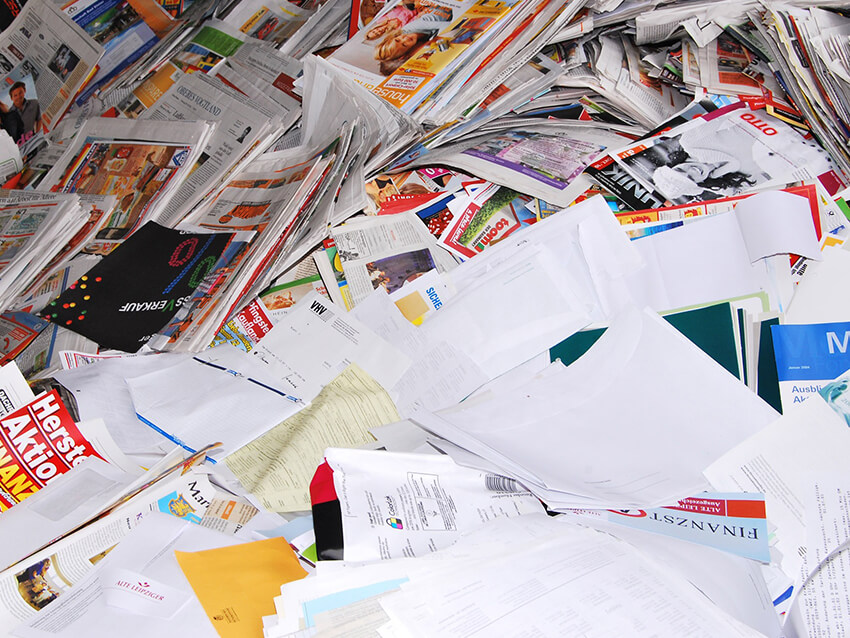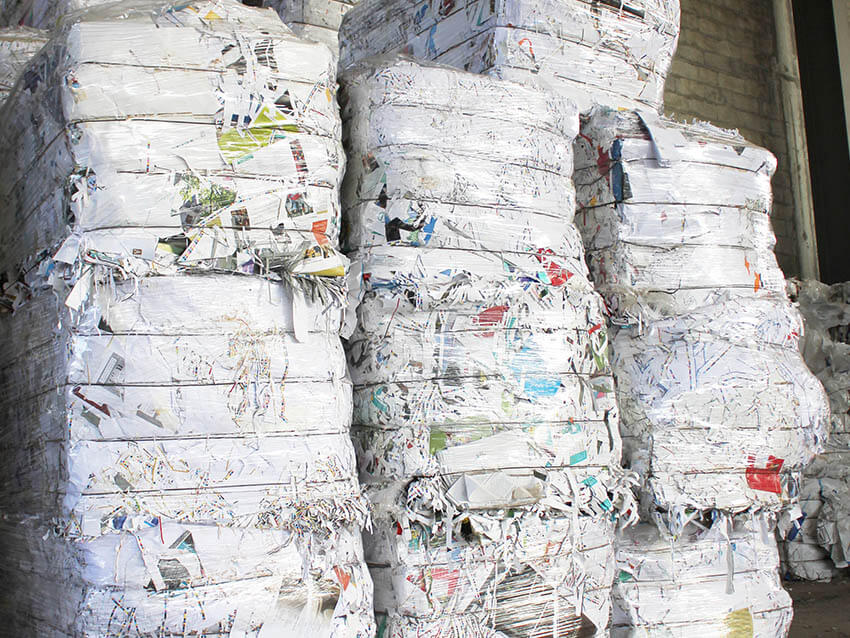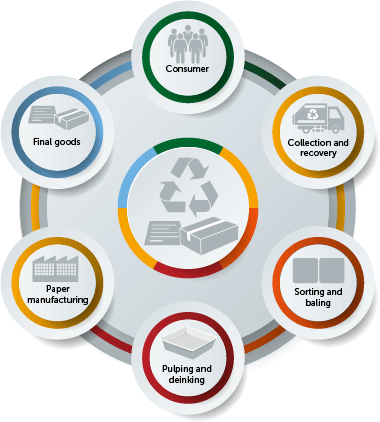 Recycling generates an overall saving of 40 – 90 euros per tonne, in comparison with incineration.
They are produced from cellulose fibres, principally sourced from trees. Each year, the global paper industry consumes 40% of the planet's commercially felled timber, 17% of which is sourced from virgin forests.
PAPER
The Pena Group collects and sorts the following:
AFNOR 7 (standard 3.10): printed, coated and lightly-printed, excluding "water-repellent" treated or integrally-coloured. Printer trimmings, excluding wet-strength trimmings.
AFNOR 7 wet-strength papers: brochures of coated or uncoated, white or integrally-coloured, excluding hard covers, bindings, non-dispersable inks or adhesives, poster paper. Including labels or label trimmings.
Coloured writing papers (standard 2.06): correspondence comprised of a mixture of printer papers and writing papers, integrally-coloured, printed or otherwise, excluding hard covers and carbon paper. Office papers, excluding box files, dividers or binders.
CARD
The Pena Group collects and sorts the following :
Corrugated card, excluding paperboard, paper or roll tubes, bulk or baled. Dry card. Spent paper and card packaging comprising less than 75% corrugated card.
The remainder is comprised of non-water-strength flat card and packaging papers, excluding roll tubes, bulk or baled
In order to limit the use of natural resources, the Pena Group promotes recycling, and can supply trade professionals in this sector. This ready-to-use resource can be recycled again to create further papers and cards.
Production of 1 tonne of "new" papers
Production of 1 tonne of "new" recycled papers
Industrial operators or paper manufacturers – if you are convinced that the use of natural resources should be limited, the Pena Group can supply bales of sorted papers and card in accordance with your specifications.