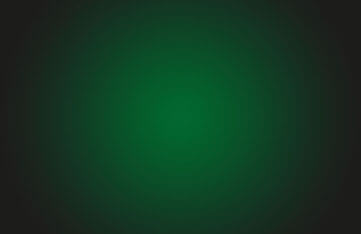 Une autre idée du recyclage Péna Environnement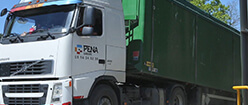 +33(0)9 64 14 84 36
86210 BONNEUIL-MATOURS
L'Oisillon, Péna Ipès
Péna Métaux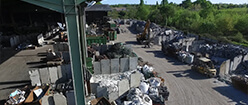 Péna Déchets Services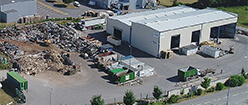 Zone d'Activités de La Glèbe
12200 SAVIGNAC
+33(0)5 65 81 16 49
Péna Tunisie
Avenue Elmghira,
Fouchana, Tunisie
+216 79 408 820
Lieu-dit Pariacabo
14 rue des Roches Gravées,
97310 KOUROU (GUYANE)
+33 (0)5 94 32 14 08
+33 (0)5 56 34 32 30 Péna Environnement
Péna Logistic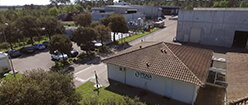 +33(0)5 56 34 32 30
4773 route de Pierroton
33127 SAINT JEAN D'ILLAC
26 chemin de la poudrière,
33700 MERIGNAC
+33 (0)5 56 34 32 30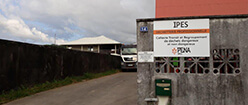 RECYCLED METALS, RAW MATERIAL HEDGING, INTERNATIONAL TRADING
Procurement, collection, preparation and international trading of non-ferrous metals, delivering a comprehensive service to industry.
Backed by 50 years of experience and expertise, we can purchase any products or wastes in your possession which contain non-ferrous metals.
Specifications developed in consultation with our clients guarantee the quality and traceability of products.
At national level, our activity is based upon our logistical resources (trailer trucks) for the provision of collection and delivery services to industry.
Zone of activity: international

SOLUTIONS FOR THE COLLECTION AND PROCESSING OF WASTES FROM PUBLIC AUTHORITIES AND BUSINESSES
Delegated management
Collection, sorting and identification of the ideal recycling or disposal streams for hazardous wastes and non-hazardous wastes
Skip hire (Gironde (33), Vienne (86), etc.)
Professional waste facilities
Sale of standardized compost with a high agronomic rating (NF U44-051 and NF U44-095)
Zone of activity: Aquitaine – Vienne

SOLUTIONS FOR THE TRANSPORT AND COLLECTION OF WASTES
Established in 2010, Pena Logistics is a business which undertakes the collection and transport of wastes.
Experienced transport professionals, drivers and logistics specialists ensure the strict traceability of hazardous or non-hazardous goods, in compliance with legislation in force.

ONE-STOP-SHOP FOR THE MANAGEMENT OF WASTES IN AVEYRON
Pena Waste Services delivers the following services to professionals and private individuals:
Hire of skips and containers for the selective collection of non-hazardous wastes
Management of the entire waste collection chain
Treatment of hazardous wastes, in accordance with regulation traceability requirements
Drainage, dredging, sanitation
Professional waste facilities
Composting of green wastes and organic wastes.
Zone of activity: The Company Pena Waste Services is established in Savignac, and operates throughout the west of Aveyron, and in neighbouring Departments (Lot, Tarn, Tarn-et-Garonne).

ONE-STOP-SHOP FOR THE MANAGEMENT OF WASTES IN GUYANA
In 2012, the Pena Group established the company Pena Ipes in Kourou, close to the Guyana Space Centre. In particular, Pena Ipes specializes in the processing of wastes generated by aerospace operations.
In common with other member companies of the Group, Pena Ipes delivers services for
overall management
collection
recycling
recovery of hazardous and non-hazardous wastes
selective collection facility from businesses
We execute stringent controls in order to ensure total traceability and transparency. Our teams are also attentive to the clarity of procedures and compliance with regulations.
The establishment of this business allows the Pena Group to export its experience and its expertise, while consolidating its presence in the South American region.

TRADING IN METALS AND WASTE MANAGEMENT IN TUNISIA
Established in 2015 in order to meet the requirements of its clients in the North African automobile sector, Pena Tunisia delivers :
consultancy services for the management of hazardous and non-hazardous wastes
services for the collection and consolidation of wastes.
Specializing in the recycling of metals, Pena Tunisia is based in Ben Arous.

The company AMENDOR specializes in the design and construction of industrial units for the processing of wastes by recycling. It collaborates with experienced technical partners, and draws upon the operating experience of the Pena Group to deliver innovative and reliable processes, which are respectful of both people and the environment :
As an alternative to incineration, burial or spreading in untreated form, our solutions permit effective treatment and long-term recovery. Success is dependent upon one key objective: the transformation of incoming wastes to our units into high-grade products (recycled raw materials, compost, substitute fuel, etc.). Services delivered to public authorities and businesses: analyses, design & execution, operation, training.
Our tools = our operating expertise

 RECYCLING AND PROCESSING OF CONSTRUCTION AND PUBLIC WORKS MATERIALS
The company XEROS ENVIRONMENT, established in 2012, specializes in the recycling and processing of construction and public works materials. The expert team in highway engineering, roads & utilities at Xeros is at your disposal for the provision of advice on any issues involving the use of its materials.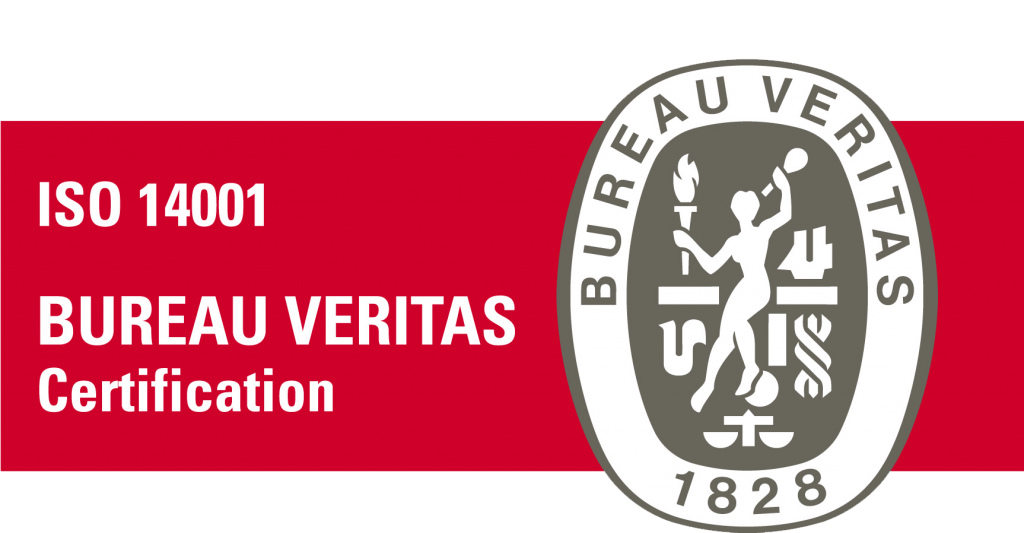 Our companies PENA ENVIRONMENT and PENA LOGISTICS have been certified to ISO standard 14001 since 23rd January 2004. This certification was renewed on 13th March 2016 for a term of 3 years.
The scope of this certification encompasses the following activities:
Collection, transit management, sorting and consolidation of hazardous wastes.
Preliminary treatment of fats, drainage materials and by-products.
Composting of green wastes, treatment station slurries, animal by-products and household refuse.
Activities for the development of client relations and technical coordination.
The company PENA METALS has embarked upon a procedure for the certification of its recovery, transit, sorting, consolidation and processing operations on the Merignac site (33).
The scope of certification includes the following:
Management of metals and alloys
Retrieval of WEEE
Production of Solid Recovered Fuel
Professional waste facilities.
Certification was obtained on 17th February 2016, for a term of 3 years.
PENA ENVIRONMENT and PENA LOGISTICS have been in possession of MASE-UIC certification (Manual for the Improvement of Corporate Safety – Chemical Industries Union) since 21st September 2005. The MASE South-West steering committee certified the Health, Safety & Environment management system of these two entities on 3rd April 2016, and renewed our certification for 3 years.
The activities concerned are as follows:
Collection and transport of hazardous and non-hazardous wastes.
Sorting, transit management and consolidation of hazardous wastes.
Treatment by composting of treatment station slurries, green wastes, animal by-products and household refuse.
Development of client relations and technical coordination.

« If something has no price, it has no value … »
Biom is an independent rating agency, which values the social and environmental service delivered by businesses in euros.
Where a client pays 100 euros for a service provided by the Pena Group, their expenditure generates a social and environmental service valued at 70 euros.